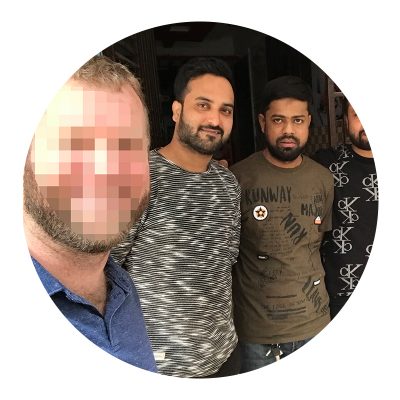 Population: 1,848,678,000
Percentage of Unreached: 94.9%
Religion: Hinduism, Buddhism, Islam
Randy and Katherine have served in South Asia since 2011, making disciples among the region's diverse groups of unreached people. They work with local and foreign partners to help unreached peoples become engaged with the good news of God's kingdom. Using Jesus' method, they train disciples to share the message of the kingdom, find persons of peace, and form discovery Bible study groups that eventually become multiplying churches.
Please pray with them that these disciples would abide deeply in Jesus as communities of faith and that they would bear much fruit: "By this my Father is glorified, that you bear much fruit and so prove to be my disciples" (John 15:8). Randy and Katherine have been unable to return to South Asia. Please pray that their family would remain faithful to God's leading day by day as they navigate the challenges that have kept thems in Texas for now.