Deacons are the hands and feet of Jesus at Bethel. Whether it's ensuring Sunday mornings run smoothly or reaching out to meet needs throughout the week, our deacons serve with open eyes and willing hearts. Bethel believes in the scriptural qualifications of deacons (1 Timothy 3) and involve the body in the vetting and election of this group each year.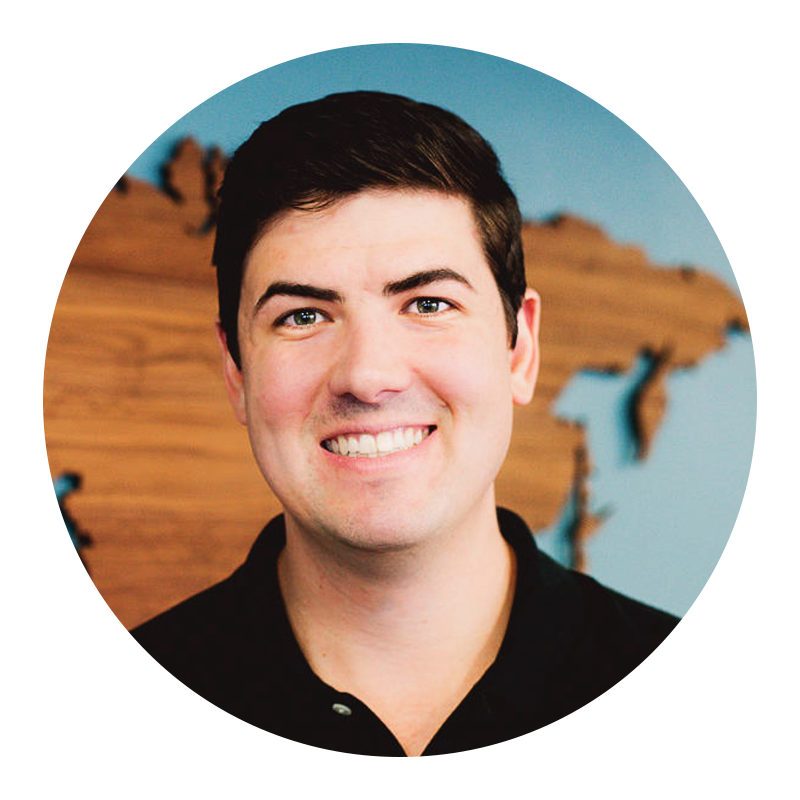 Jordan Batson
South Deacon
The most important thing about Jordan is his wife, Jessie, and their daughters! Jordan and Jessie married in March of 2015, and it's been a blast learning life together. Jordan attended the Downtown campus for two years prior to moving to the South Campus in the summer of 2015. Jordan has lived in Tyler for seven years and currently works in the oil and gas industry. He was previously involved with the ministries of Young Life and Pine Cove. Jordan loves Bethel for many reasons, but the main one is the attention to God's Word. Jordan and Jessie love serving and being in a community here. Both he and his wife serve with the Student ministry at South. Jordan says, "Please contact me for anything, I would love to connect!"
Mike and his wife Cynthia have been married since 2003. They have two children, Elisha and Rachel. They have been at Bethel South since 2014. The Lord has taught Mike that we need to trust and praise God for the good and for the bad. He is going through the book of Job and it has helped he and his family in trusting and praising God even in the current pandemic.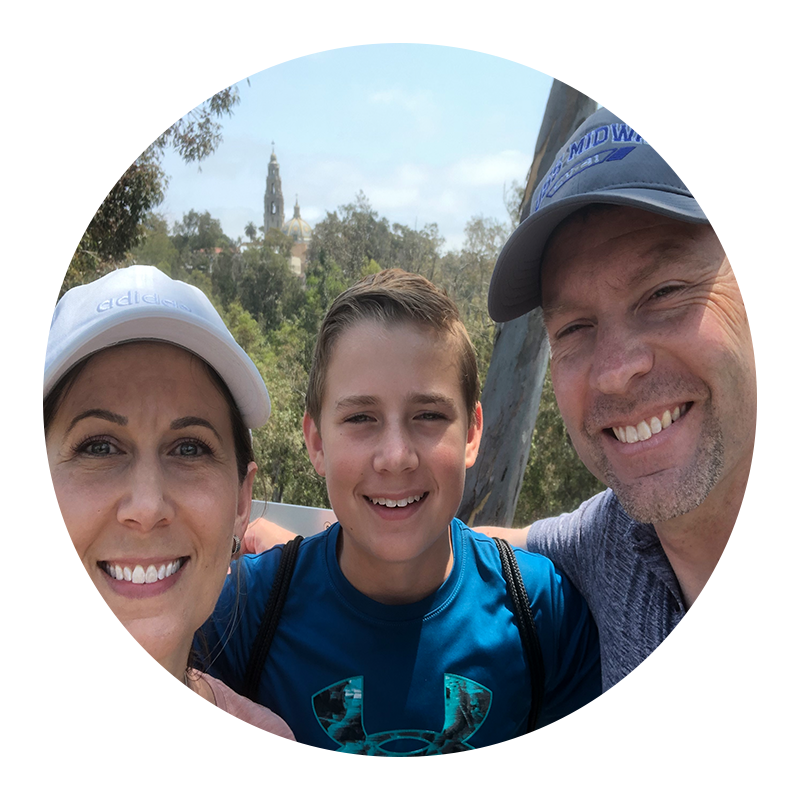 Scott Dillingham
South Deacon
Scott has been a follower of Christ since his commitment just after high school. Scott and Sarah married in 1999, and now have a teenage son who enjoys track, soccer, and VR video games. They've had the opportunity to travel and meet people (believers and unbelievers) in Europe, Hong Kong, Canada, Iceland, Costa Rica, both coasts of the States, and a lot of the middle. Scott and Sarah both work in public education and have spent time as coaches, teachers, and administrators with ages ranging from junior high to college seniors. They've grown in their faith through incredible blessings and unexpected heartbreak. Scott, Sarah, and Solomon serve in pursuit of sharing God's love and our hope in Christ.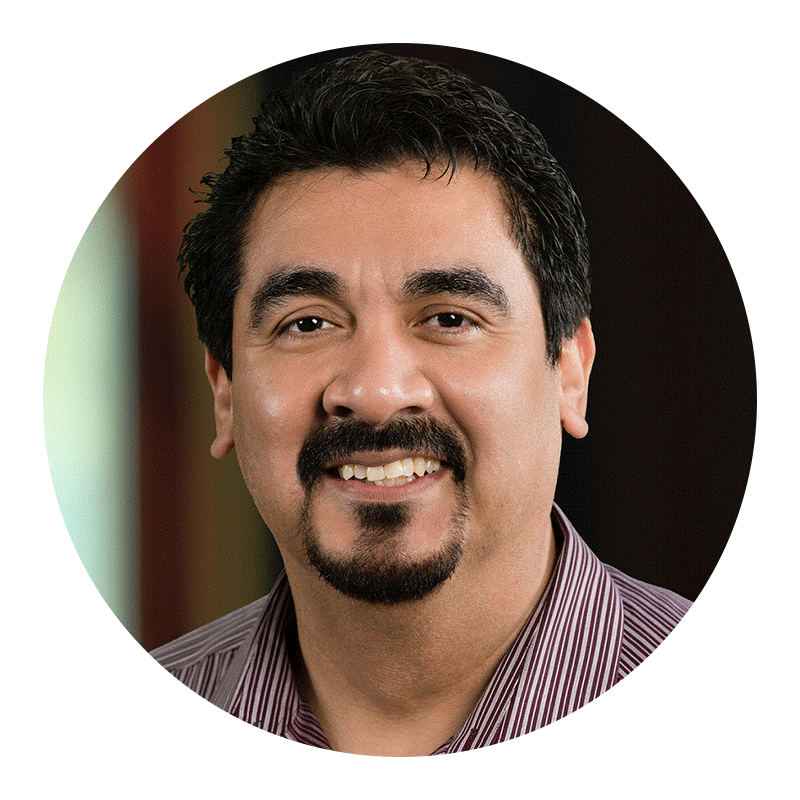 Leonel Garza grew up in McAllen, Texas. He is married to his wife Lilia, and they have four children and two grandchildren. Leonel's first life chapter was being raised with nine siblings. His second chapter carried him through 24 years of honorable service to this nation in the United States Army. The third chapter has taken Leonel and his wife on a journey from both getting a master's from Liberty University in Human Services, Marriage and Family Counseling. This path transformed our lives to serving by supporting Christian marriage retreats, offering marriage and family counseling, and pre-marital and post-marital coaching. We are bilingual and expand our marriage and family coaching to the Hispanic community as well and all for free. Our weekends are normally filled with street ministry offering free prayer in various locations throughout the city of Tyler. Leonel became an Ordained Minister in 2019 and currently holds a Chaplain position with Market Place Chaplain.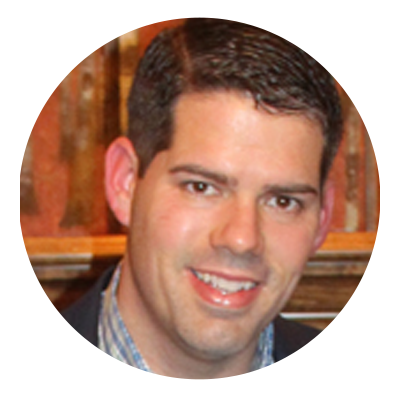 Phillip Grisham
South Deacon
Phillip is a mechanical engineer for a product development company and he also owns/operates a land clearing business, East Texas Mulching. God has blessed him with an awesome wife, Shalene, and four beautiful children: Alayna, Silas, Carson, and Ryker. Phillip and Shalene are honored to lead Grafted, an adoption and foster ministry at Bethel, and are constantly amazed at how God cares for orphans and places the lonely in families in East Texas. For four years they have been a part of Bethel and are continually fueled by the teaching of God's word and the community through small groups at Bethel. Phillip is excited to see God working through leaders and families at Bethel and can't wait to experience more of what He has for us.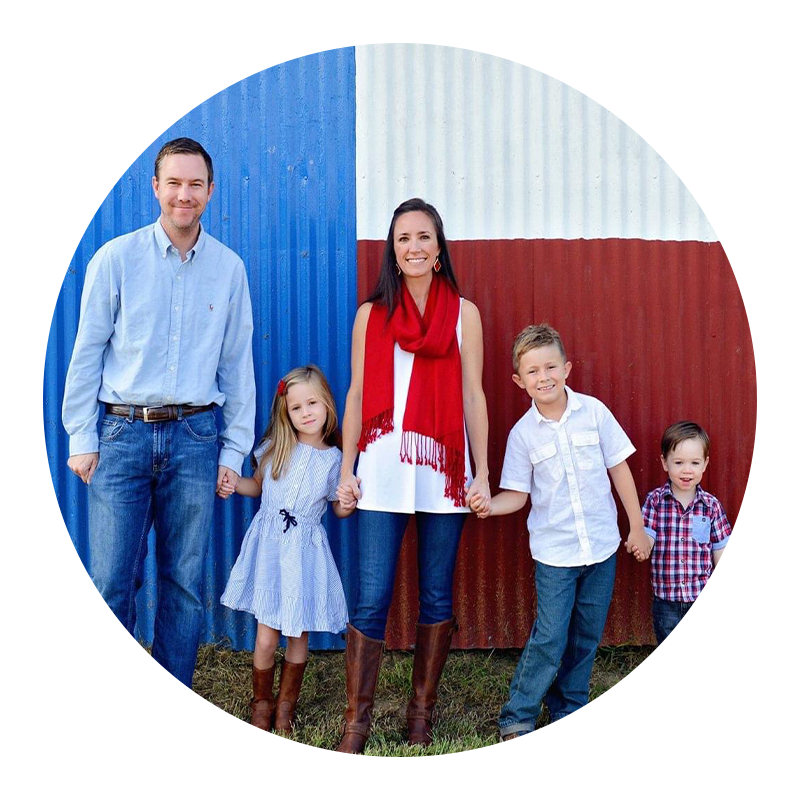 Taylor Heaton
South Deacon
Taylor and his wife Olivia have been married for 13 years. They have three children, Brandt, Emilie and Collin. Taylor is an attorney for Smith County. He has been a member at Bethel since 2008 and serves with the high school students in the South Student Ministry. He is blessed to serve in the student ministry and read through the Bible with the students on Sunday mornings. He is constantly learning from the students and treasures the relationships and connections made.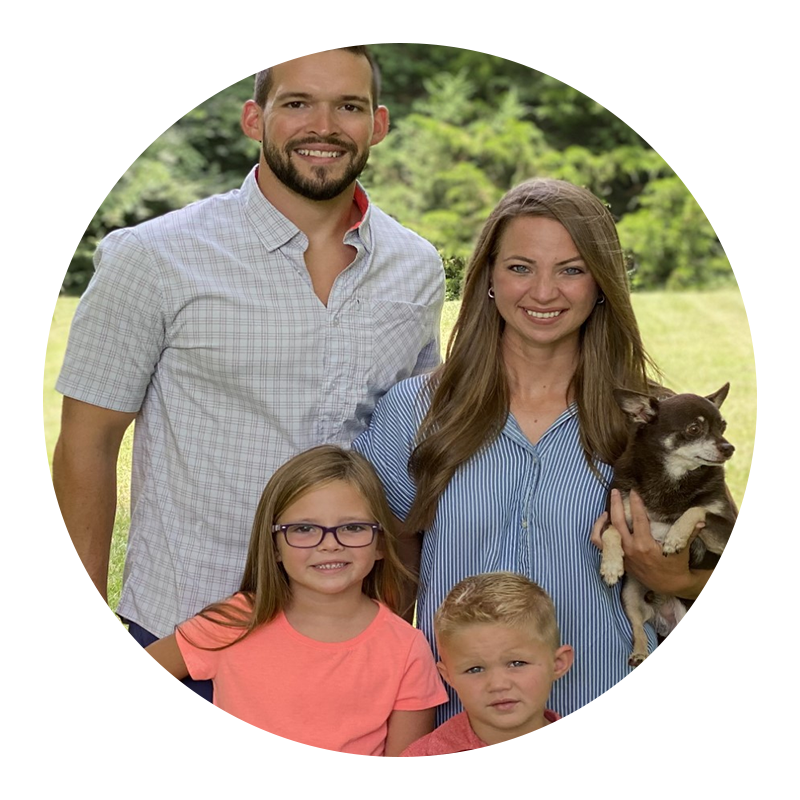 Josh was born and raised in Marshall and is still proud to call East Texas home. In 2009 he married the love of his life and high school sweetheart, Taylor. They have been blessed with two energetic children, Avery and Meritt, and currently live in Bullard. Josh and Taylor became members of Bethel South in 2016 and have appreciated opportunities to serve the congregation, forge impactful relationships, and grow in their walks of discipleship. By God's grace, they each believed in Jesus for eternal life as children and are passionate that others are presented with a clear gospel message as well. Josh has worked in the medical device sales industry for the past eight years and enjoys contributing to the advancement of medical services in East Texas and Dallas.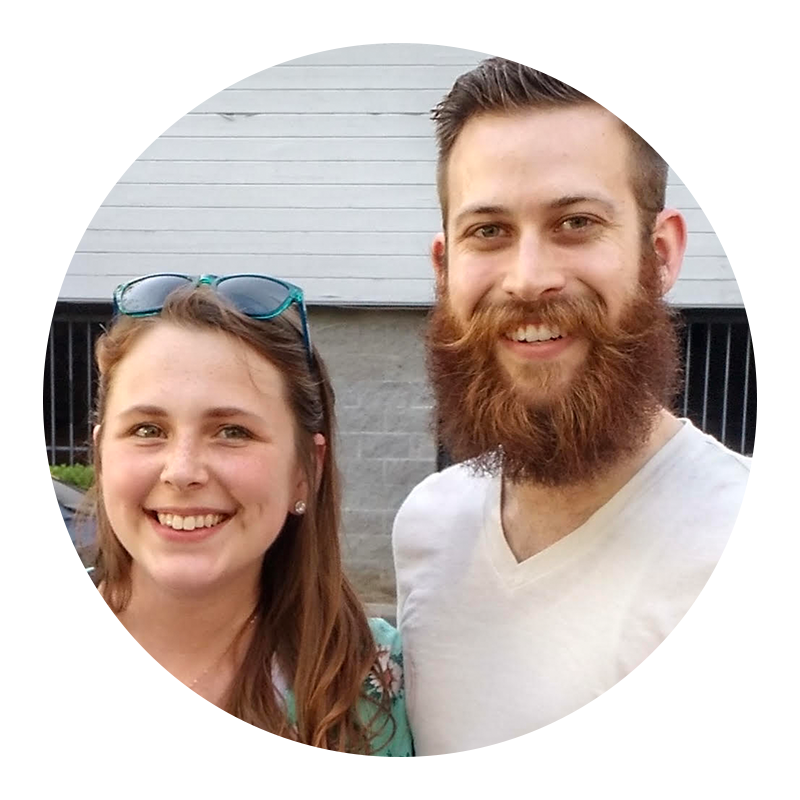 James was born and raised in Northern California and moved to Tyler in 2013. This is where he was blessed to meet the light of his life, his wife of six years Amena. Together they have two children, Ellie & Elias. James and Amena attended Bethel while they were engaged, and started attending again when they moved back to Tyler in 2019. The Larson's enjoy serving at Bethel, and James is honored at the opportunity to serve more for the wonderful church which has led him and his family closer to Christ.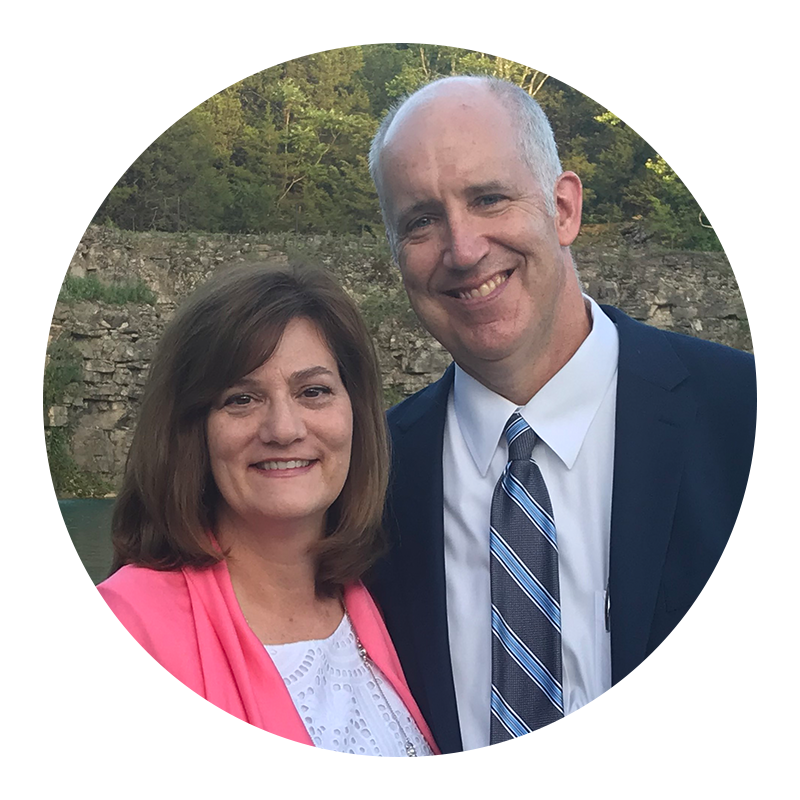 Andy and his wife Allison will be celebrating their 30th anniversary in November of this year. They have three children: Lauren, Elise and Joseph. Andy and his family joined Bethel in February, 2018. This year has been a discipline in patience and striving to live contentedly. Learning to trust God in His sovereignty and goodness (and humbling himself in submitting to His providence) has been an ongoing process since trusting Christ as his Lord and Savior at age eight. However, with work challenges, COVID-19 disruptions and social turmoil, this year has particularly challenged Andy to assess where his deepest security lies. How good it is to know the Lord and have the comfort of His Word and fellowship of His church in these times!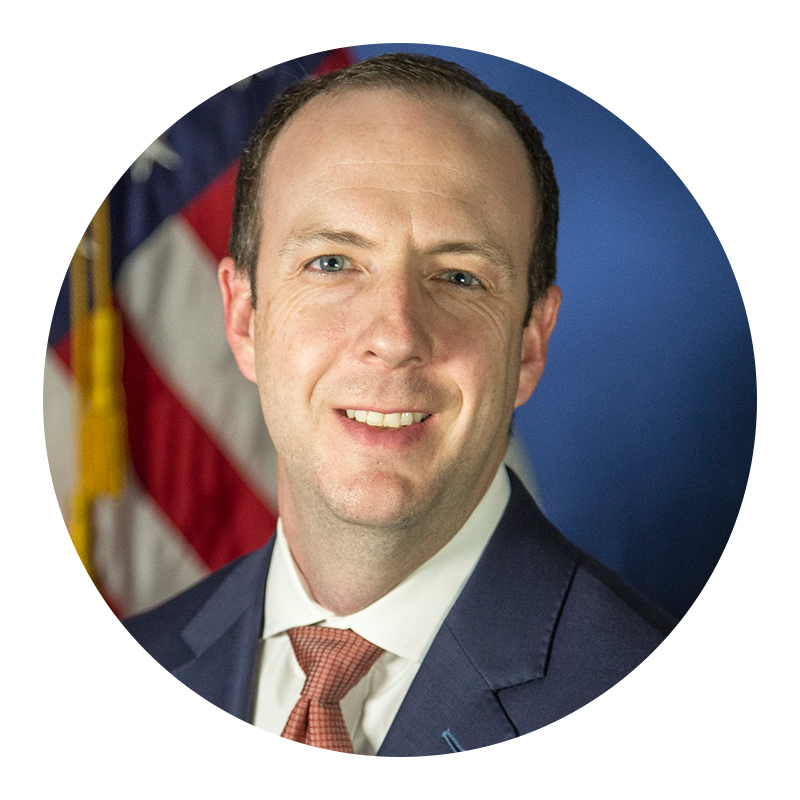 Ryan and his wife, Mandy, have been married for nearly 16 years, and have been members of Bethel since 2017, shortly after they moved to Tyler. Ryan and Mandy met in law school; Ryan now serves the community by prosecuting criminals in federal court, but Mandy is now a "recovering attorney" and serves their family at home. They have three children: Jackson, Reagan, and Madison. Ryan and Mandy both serve in Bethel Kids Ministry teaching the next generation about God's truth and love. They both believe that serving others through the church is a privilege and are grateful for the opportunities Bethel has provided to serve and the scripturally intensive teaching that is such an essential component of the church's identity.
Charles has been married for 17 years to the amazing Angela Long. They have three daughters, Madison, Lexie and Renee. They have been at Bethel Bible for 10 years. The Lord has taught Charles more about trusting Him and not being upset when his plans do not work out. Though this past year things didn't happen how he planned, everything has worked out and brought glory to Him.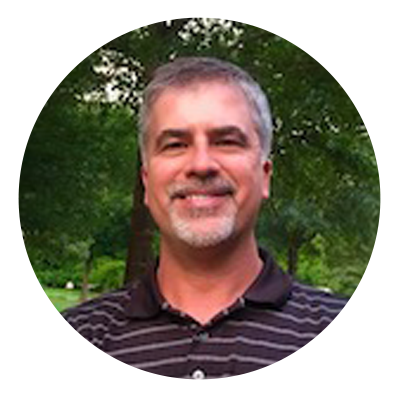 Bob has been married to his incredible wife, Renee, for 20 plus years. They spent the first part of their married lives in the Appalachian mountains of North Carolina. In 1998, Bob and Renee relocated to Tyler for his job at MicroLogic Systems. Since then they have been blessed with two beautiful daughters: Molli and Maddison. They are very grateful to have found a church home with sound Biblical guidance while offering a loving atmosphere to all. Bob is humbled and honored at the opportunity to serve Bethel, which has been a huge part in bringing he and his family closer to Christ.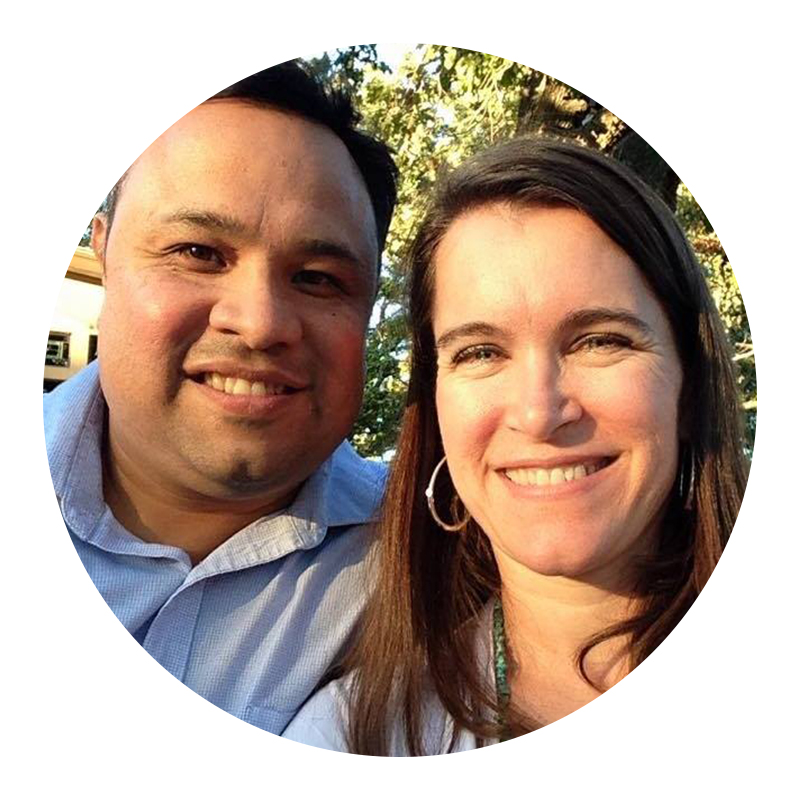 Ray and his incredible wife, Beth, have been at Bethel since 2011 and love being a part of the community of believers. Ray and Beth are parents to three wonderful children: Lydia, Anna and Micah. Ray started his own counseling practice a few years ago and loves being able to serve people in this way. He also serves with the High School Ministry on Sunday mornings and Beth serves with the nursery and preschool. They are thankful for the leadership and teaching here at Bethel.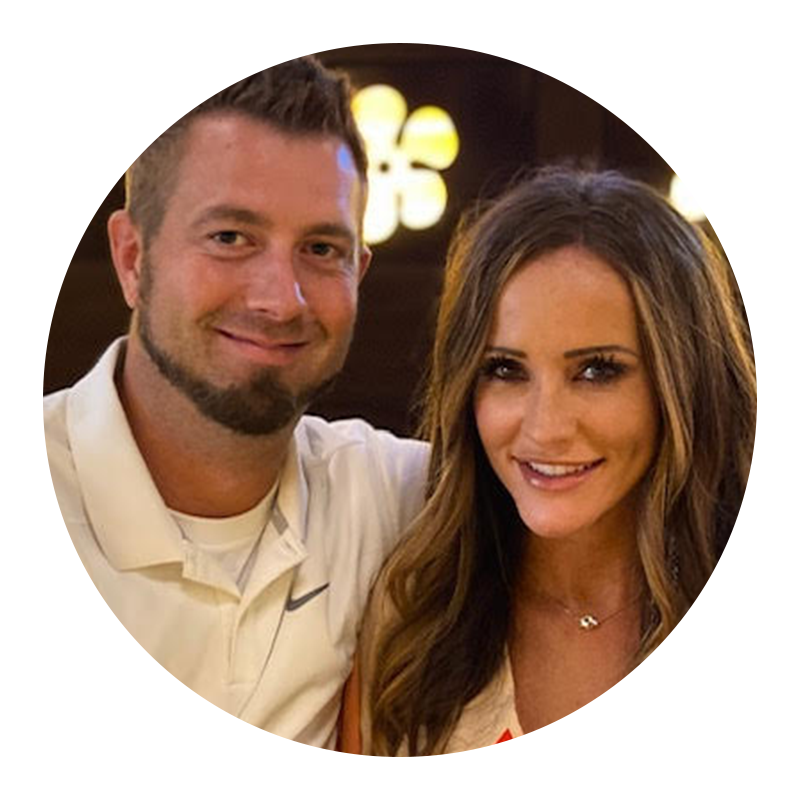 In December 2013 Matt married the love of his life Megan, and they moved from their hometown of Palestine, Texas to Bullard, Texas with their three kids (Matti, Bryson, and Mason). From the recommendation of many neighbors and friends, they visited Bethel South looking for a church home. Immediately they felt at home at Bethel and got plugged in serving as greeters, nursery workers, and Wednesday Night Live youth leaders. Matt works full-time as a manager at Walmart Distribution Center and enjoys volunteering as a coach of youth sports including softball, basketball, and football.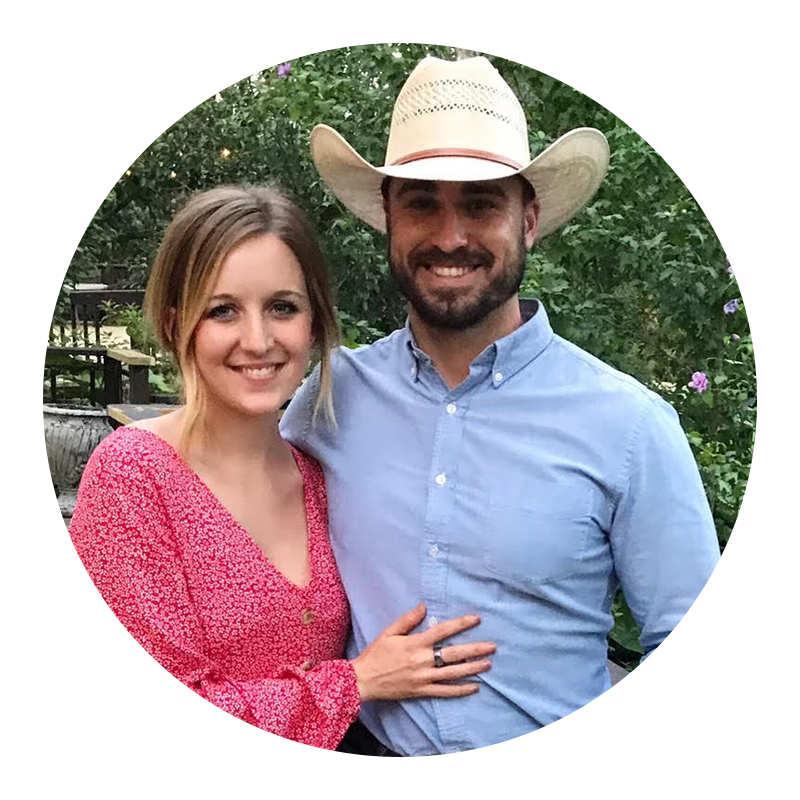 Clay was born and raised right here in Tyler. He and his wife, Annie, met at Lindale High School and got married in May of 2014. They began attending Bethel in 2018 and knew they had found their church home. Clay works for his family's custom cabinet business and he enjoys spending his free time working on their farm.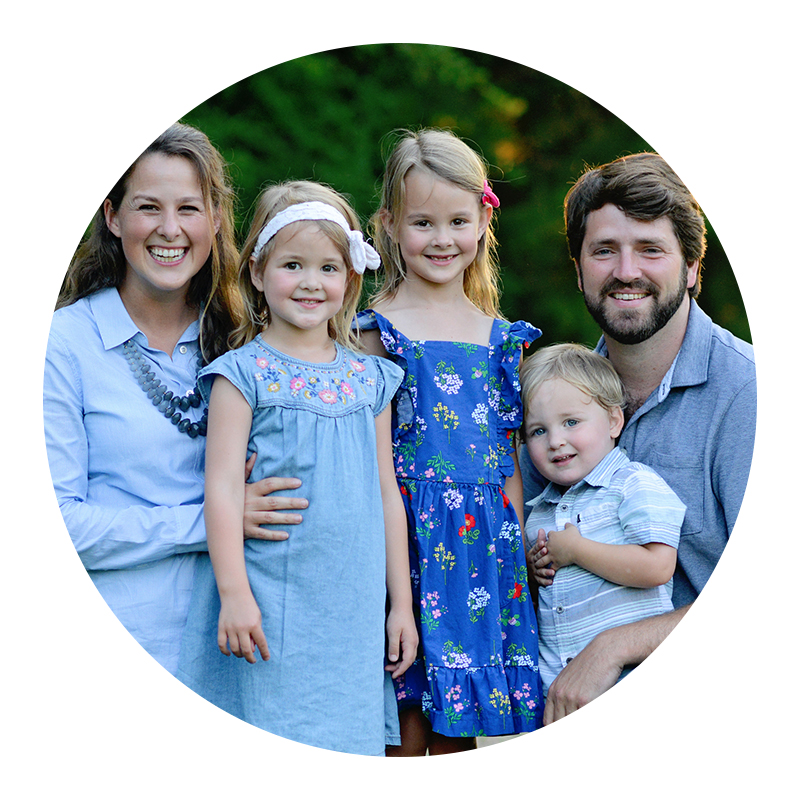 Evan is from Tyler and met his bride, Julie, at Texas A&M. Evan and Julie were married in 2007 and are richly blessed with three children, Hadley, Norah, and Wyatt. Evan grew up at Bethel and he and his wife became members in 2015 when they moved back to Tyler after living in working in Austin for nine years. Evan runs a small business, 3i Development, doing web and mobile product development and consulting. He and his wife enjoy serving at Bethel where he helps out on the sound team and Julie works in various capacities with the Women's Ministry. Evan and Julie are blessed with deep relationships with families both in and out of Bethel and love being a part of a church that invests in believers doing life together as they learn to lead their lives as Christ would do so.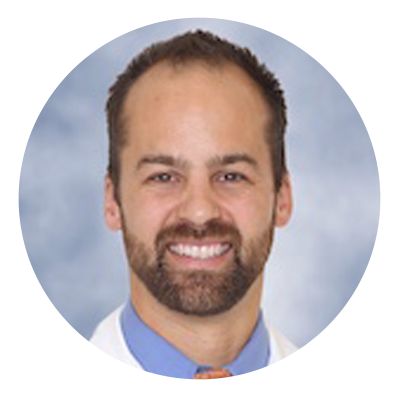 Stephen Sepulveda
South Deacon
Stephen and his wife, Amy, have been members of Bethel since 2012. They have five children:  Ashley, Aaron, Luke, Scott, and Mark. When they first moved to Tyler, they were looking to find a church where the Word of God was being faithfully taught and lived out, and where believers were encouraging one another to study the Bible and faithfully follow Christ. Stephen and Amy found that church in Bethel. They have been blessed to be a part of the body of believers at Bethel. Stephen and Amy have also been blessed to serve the children and families at Bethel in the kids ministry. Stephen feels privileged and excited to serve our body as a deacon. God has and continues to use the preaching, small group Bible studies, and their Life Group to spur he and Amy to become more Christ-like.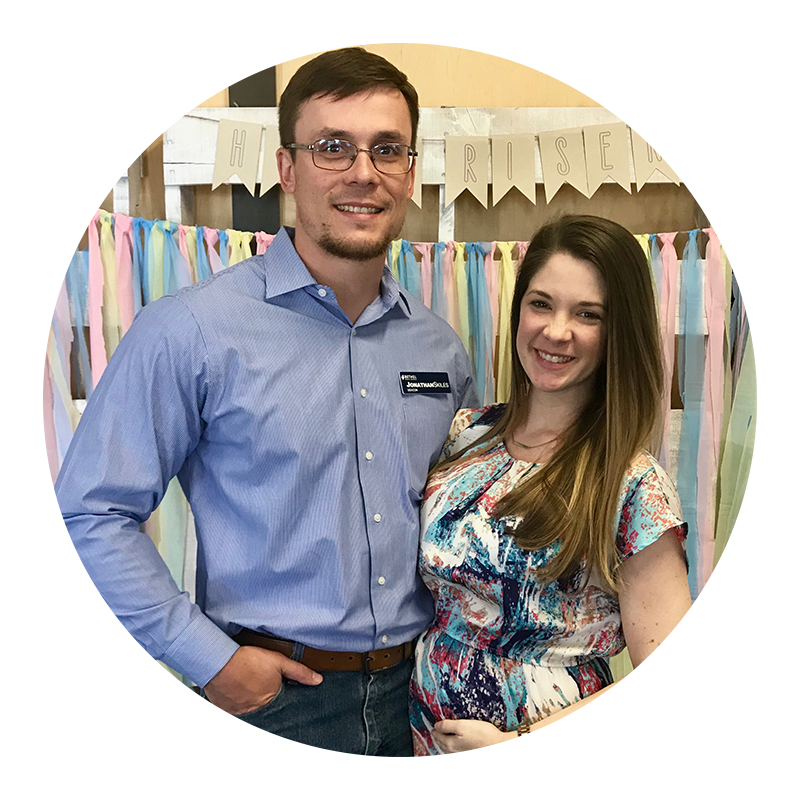 Jonathan Skiles
South Deacon
Jonathan works in the real estate appraisal field all over the East Texas area. He is married to his wife, Shelby, who is a third grade teacher in Chandler, and they have one beautiful daughter named Sophie and another child on the way! They have been at Bethel since 2011, and have grown more in love with the people and leadership here as the years go by. The unity between leaders and the emphasis on family life is what drew Jonathan and Shelby to be members of this body. Jonathan has the great privilege of serving with some of the most amazing and selfless brothers in Christ on the Bethel Deacon Board, and  is thankful every day to get to serve with such men.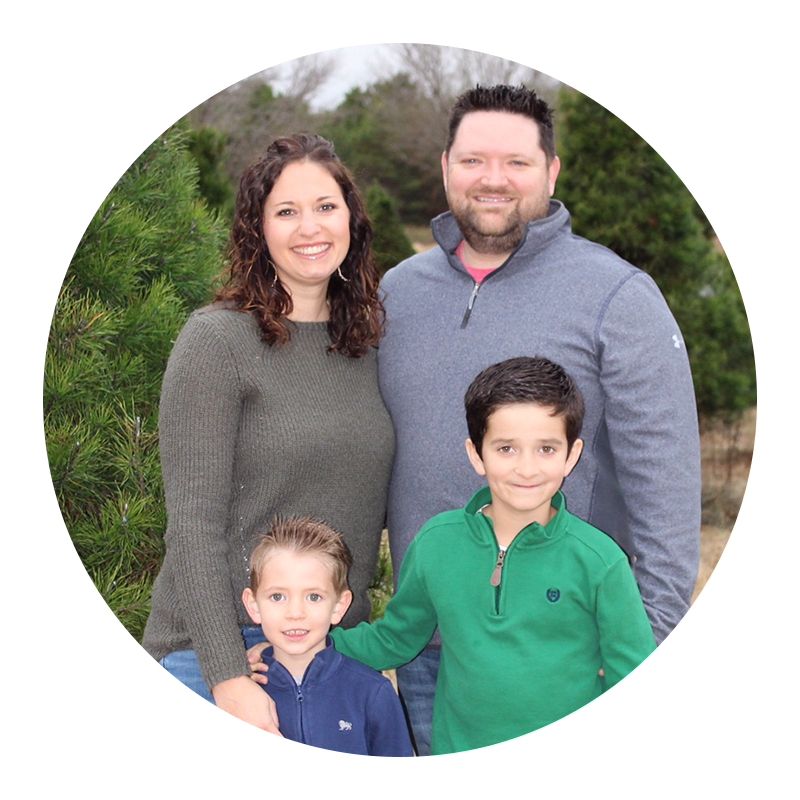 Jeremy was born and raised in Tyler, and met his beautiful wife, Moriah, in college at Texas A&M University. They were later married in August 2006. They have two wonderful boys, Caleb and Andrew. When given the chance, Jeremy enjoys traveling with his bride and hunting. He is an insurance agent and also the agency manager for Texas Farm Bureau Insurance. He and his family began attending Bethel in October 2016 and officially joined early in 2017. Jeremy is passionate about men challenging each other and helping one another in their walk with the Lord, marriage, and parenting. The Lord has been teaching him to be slow to speak and quick to listen. He's also been teaching him to be more compassionate and challenging him to do a better job of living out the great commandment. With everything going on in the world, he's felt God challenge him to care more about loving people than being right. Bethel has been a big part of the reason Jeremy and Moriah feel at home in Tyler, and they are excited to see and be a part of what God is doing at Bethel.
William Spencer
South Deacon
William is from Tyler but later moved to Dallas where he met and married his wife, Tami. William attended Texas A&M University where he received a Bachelor of Science in Civil Engineering. He and Tami have been married for 11 years and have three incredible children: Becton, Addie Leigh and Norah. He works as a managing partner of MHS Planning and Design and loves spending time outdoors. He and his family have been part of Bethel for seven years and feel it is such a blessing to see how God is working in the body of believers. They have especially felt the love and service of this body as our family walked the pediatric cancer road with Addie Leigh. William and Tami look forward to what the Lord has in store for the Bethel community.