Deacons are the hands and feet of Jesus at Bethel. Whether it's ensuring Sunday mornings run smoothly or reaching out to meet needs throughout the week, our deacons serve with open eyes and willing hearts. Deacons at Bethel are appointed to a two year term. Bethel believes in the scriptural qualifications of deacons (1 Timothy 3) and involve the body in the vetting and affirmation of this group each year.
We are thankful for the men who have been nominated for these important roles. Each nominee has been interviewed and examined by the Elders of Bethel Bible Church. Our church-wide affirmation of the nominees will be Sunday, July 31, 2022.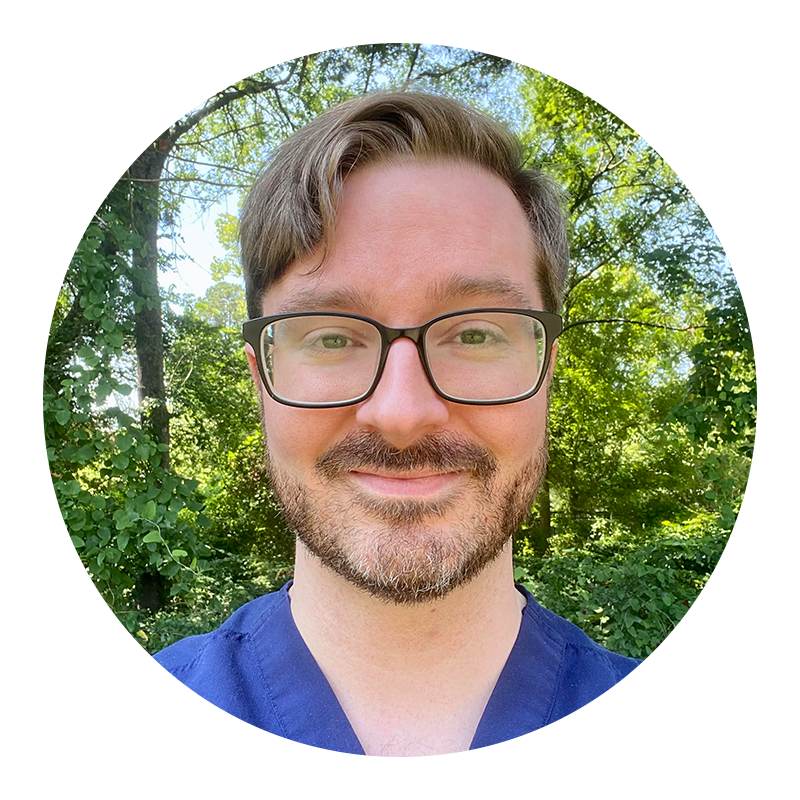 dan Black
Downtown Deacon Nominee
Dan was born in West Texas, raised in Central Texas, and married his lovely wife Emma in East Texas. They have one child, Evelynn, and one more on the way! Both Dan and Emma serve with the Missions Committee, volunteer with the youth ministry, and are active with their Life Group. The preaching of the gospel and the centrality of scripture have grown and blessed their family beyond measure. He counts it a privilege to serve the church by helping set up and most importantly, keeping the coffee flowing.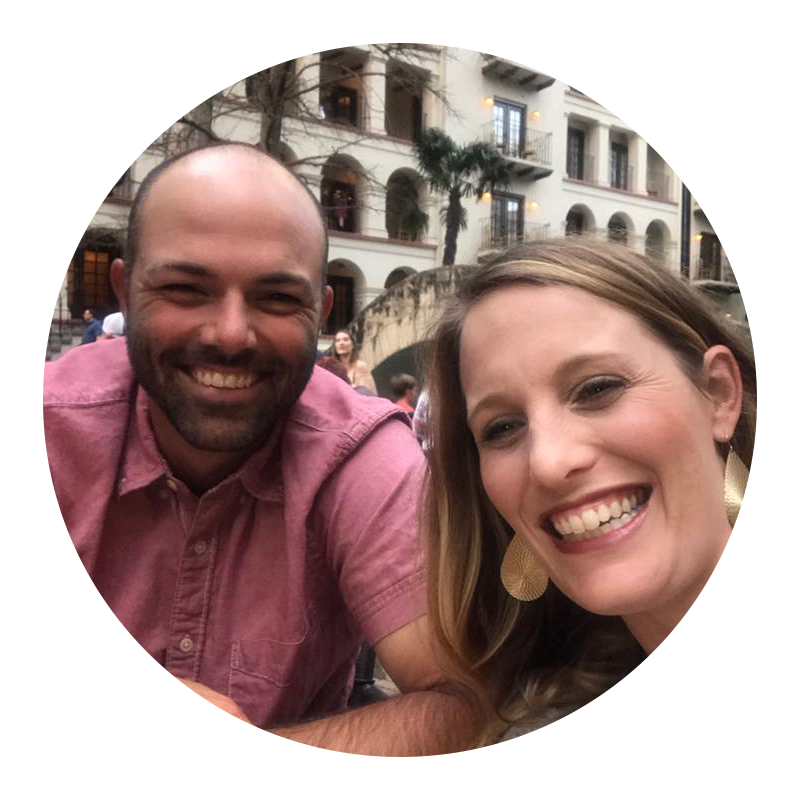 Dash Connell*
Downtown Deacon Nominee
Dash Connell grew up in Katy but has called Tyler home since 2009. Dash married his wife, Shae, in 2006 and they have three sons: Mason, Emerson, and Elijah. As head coach of the men's and women's tennis teams at Tyler Junior College, their family mixes work with the ministry, intentionally developing relationships with their college athletes and showing them what a Christian family looks like in reality of highs and lows. God brought Dash and his family to Bethel in 2015 and they quickly plugged into children's ministry, serving elementary students and living real life with their Bethel Life Group. Dash roots loudly for the Apaches, Aggies, and Astros!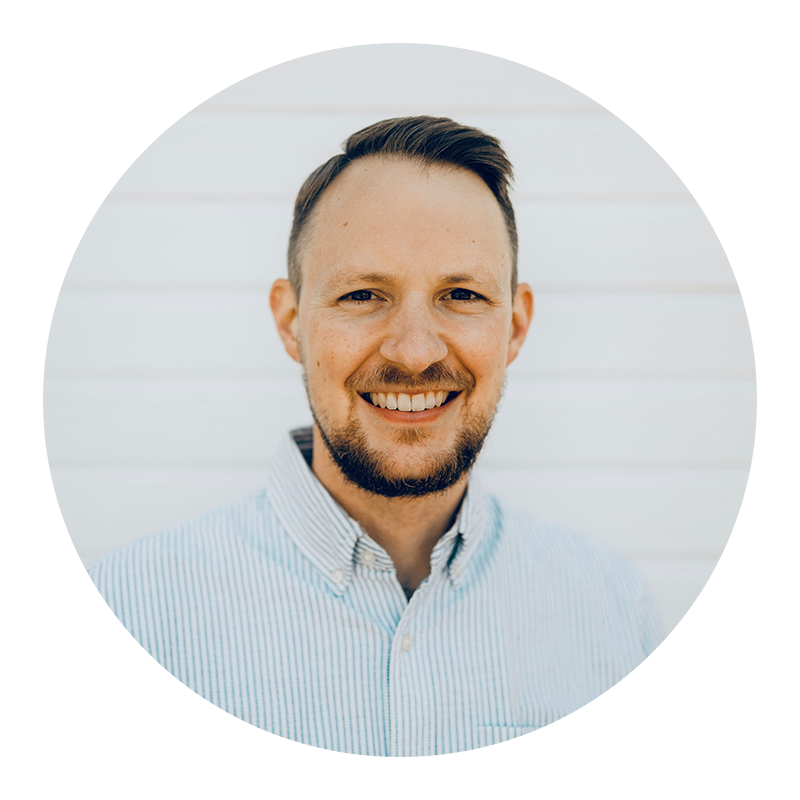 Joshua DeGraffenried
Downtown Deacon Nominee
Josh DeGraffenried grew up in Kilgore, Texas, and has always had a love for the city and community life. He married his wife Sarah in 2013 and they are loving raising their three kiddos, Elizabeth, Luke, and Liam. Josh practices as a dentist here in Tyler and enjoys investing in his team to make it a great workplace culture. He loves seeing patients move towards health in their lives. In his spare time, you might find him traveling, reading, listening to podcasts, running, and hanging out with friends. He loves Drew Holcomb's music, space rocket history, chocolate pie, and a quality capsule wardrobe. He mostly wants to create experiences where God is known in an everyday shared life.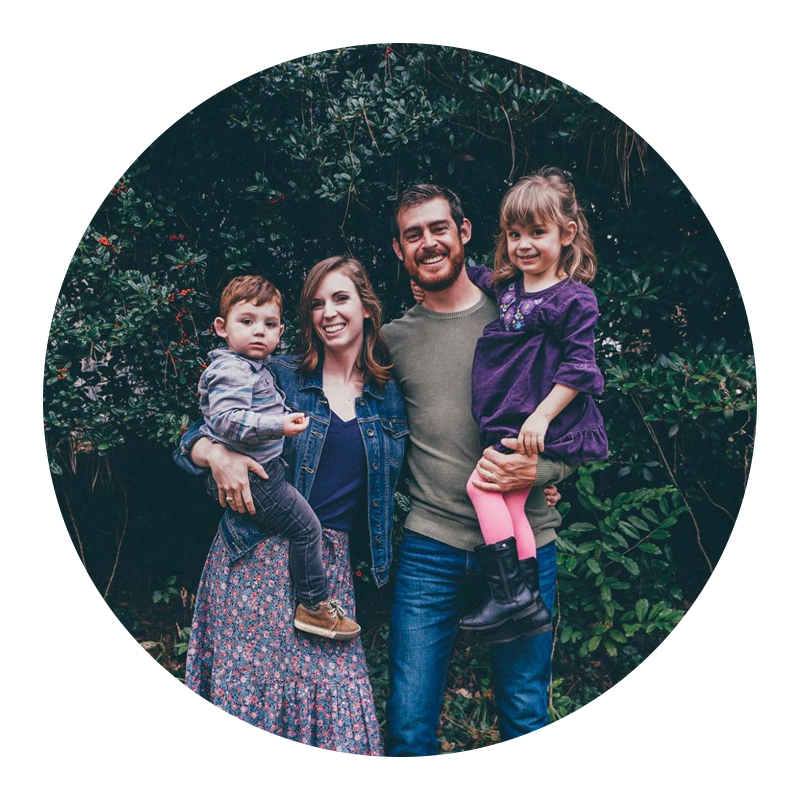 James Van Dyke*
Downtown Deacon Nominee
James is originally from Georgetown, TX. He made his way east to College Station where he graduated from Texas A&M in Environmental and Soil Sciences and, more importantly, met his wonderful wife, Anna. They married in 2012 and landed even further east in Longview where he practiced environmental consulting. Now in Tyler, where James manages a soil manufacturing facility, they have two crazy kids, Laurel and Vincent (Vin) who make life very entertaining and a lot of fun. When visiting Bethel Downtown, he immediately observed the genuine heart-set of loving people by God's grace through the knowledge of His Word. Anna and James get to hang with the Bethel Students on Sunday mornings – he says, "they are way cooler than we are." Their whole family is blessed by being a part of Bethel Downtown, and they are excited to see their family grow in this church.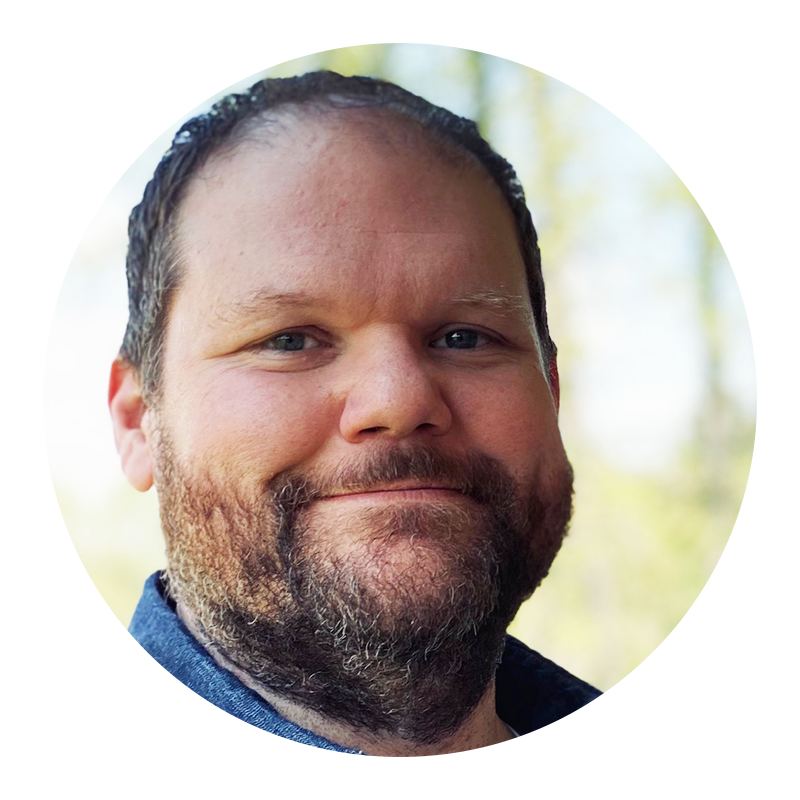 Sam Johnson
Downtown Deacon Nominee
Sam along with his wife Stephanie, have attended the Downtown campus since 2017. They were married in 2003 and have two children, Molly and Clive, who are both active in the student ministry. Sam came to know Christ at an early age and is still constantly amazed how God has shown Himself faithful in even the most minuscule details.  Sam designs and manufactures aerospace products and enjoys cooking, working out, and going to concerts.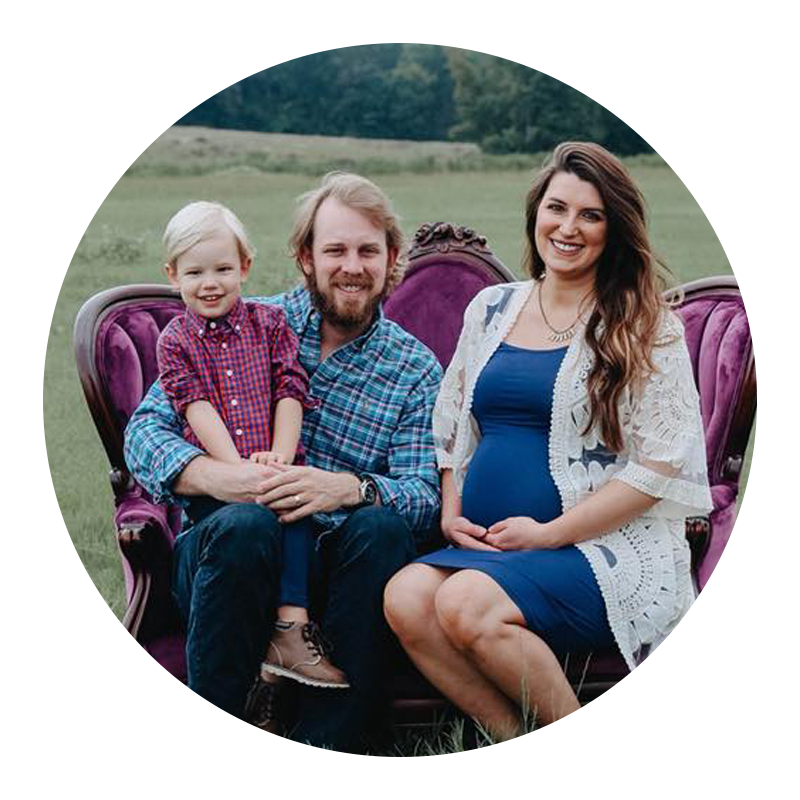 Clay Nichols*
Downtown Deacon Nominee
Clay is married to his wonderful wife, Amber. They have one child, Coleman. Clay and Amber both grew up in East Texas and moved to Austin for four years, where they learned a lot about their faith and relationship with Christ and the church. Clay knew Bethel had solid doctrine and theology and seeing the pastoral staff teach, they knew they wanted to be part of Bethel. When he looks at Bethel he thinks of the word intentional. Clay and Amber feel blessed to be part of a church family and a church who loves on people.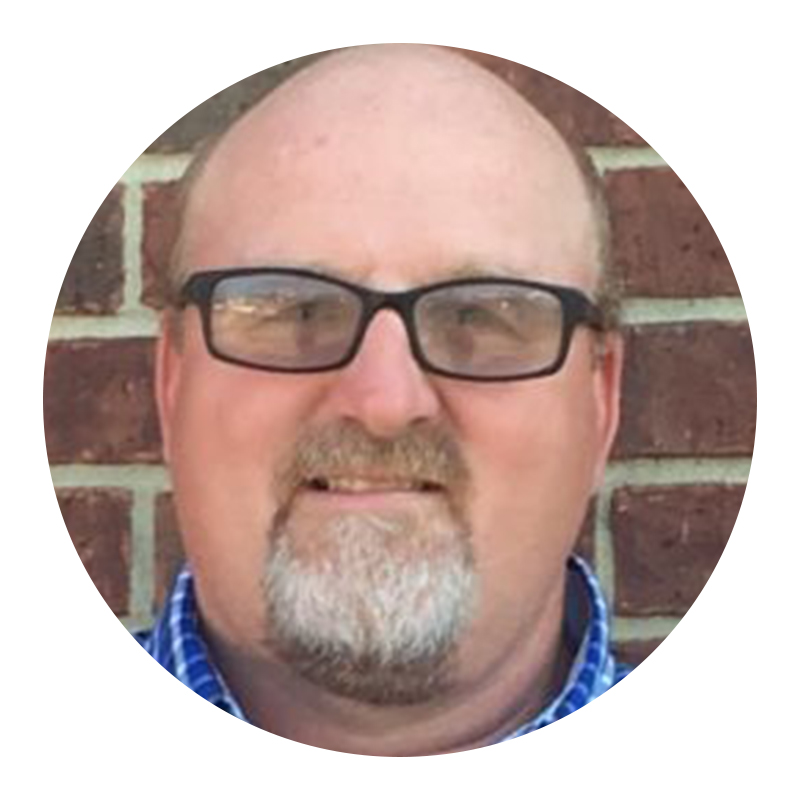 Mark Odom*
Downtown Deacon
Mark grew up in East Texas (Chapel Hill Bulldog class of 1985). He married his wife, Terri, in 1990 and they have been blessed with two incredible kids, Tanner and Erin, and one awesome daughter-in-law, Mackenzie. Terri and Mark both work in a family-owned small business that his dad started in Tyler in 1969. They have been attending Bethel since Arbor Bible merged with Bethel in 2011. Most Sundays you will find Mark in the back projecting lyrics and scripture on the screens during the worship service. Mark considers it a privilege to serve God and His church at Bethel. He also enjoys music, the lake, football and anything relating to his family.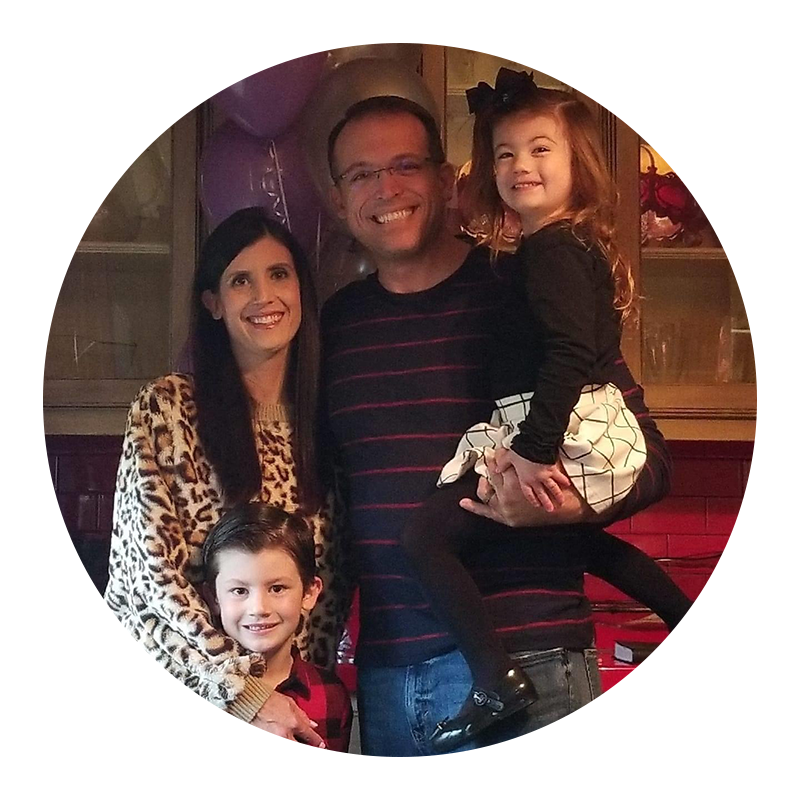 Scott Elder*
Henderson Deacon Nominee
Scott and his wife Stacey met at the age of 17. They reconnected several years ago and have been married for over four years. They have four children. Scott was born in Florida and grew up in New Orleans, Louisiana. Stacey was born and raised in Henderson, TX. Scott attended Oklahoma State University and now works for 3D Security. Stacey attended Texas A&M and works for Maverick. Scott and Stacey were part of the Henderson Launch Team and later joined in December. He enjoys being with his family as well as hunting and fishing.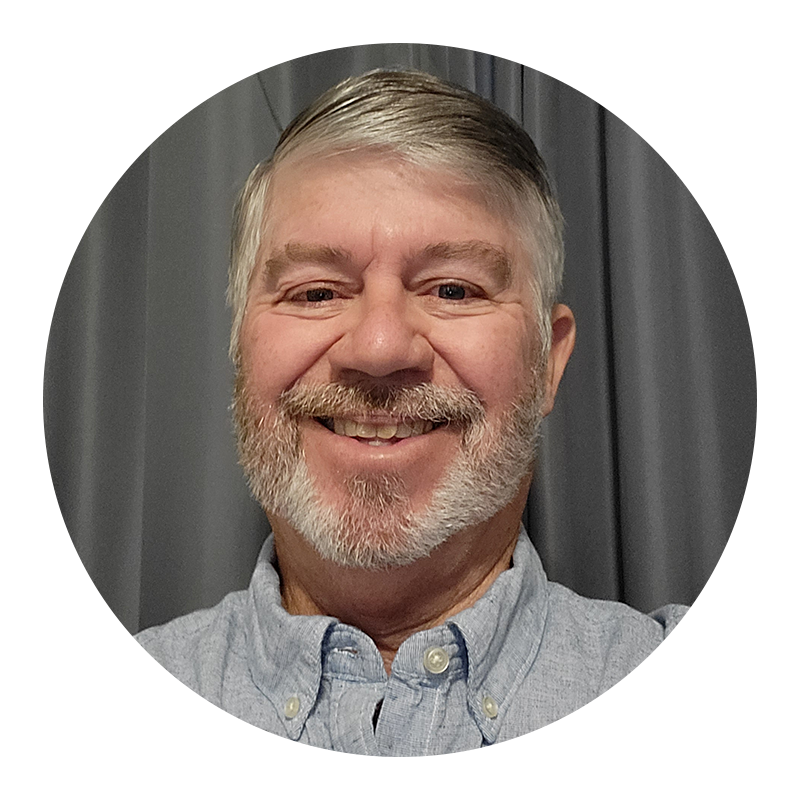 Cliff Furtick
Henderson Deacon Nominee
Cliff is originally from Florida, but moved to Texas 40 years ago. He and his wife Krista have been married for over 30 years. They attended Calvary Baptist for about 17 years where he taught Sunday School and was a Deacon. They decided to move to Bethel Bible in January of 2022. Cliff says it has been a blessing attending and worshipping together with their kids and grandkids. He is excited to see what God has in store for he and his family.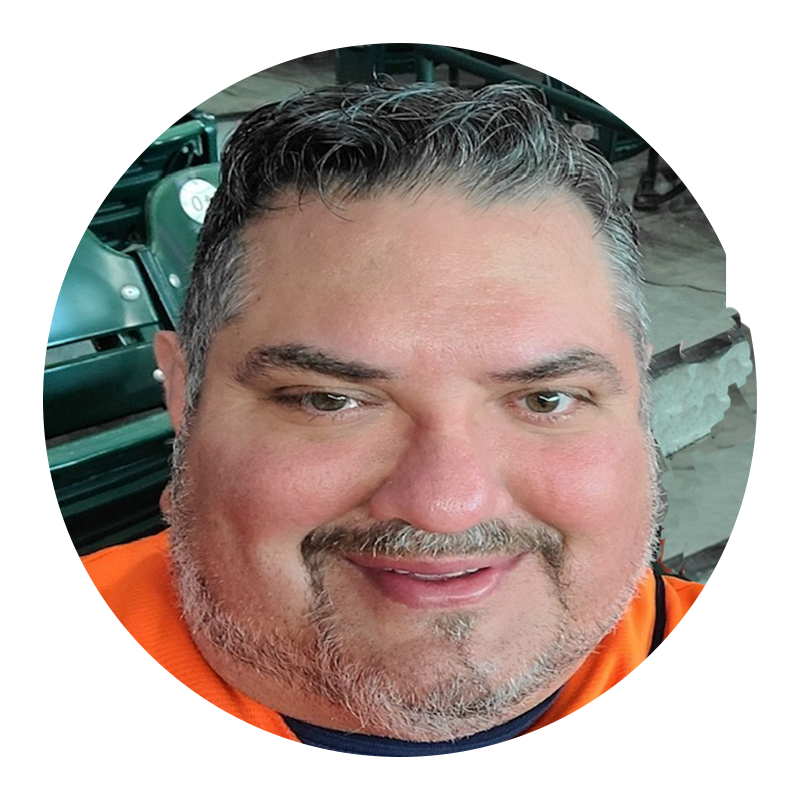 Chad Johnson
Henderson Deacon Nominee
​​Chad was born in Galveston and grew up in Texas City, TX. He and his children have called Henderson home for almost 11 years. Chad has four children Blake, Kinsley, Brock, and Logan who he loves to spend time with.  Their favorite thing to do is spend time at the beach. Chad is employed by Aramark and is currently the Chef Manager at Christus Good Shepherd in Longview, TX. He and his children have been attending Bethel for over a year and he is looking forward to serving God and His church at Bethel.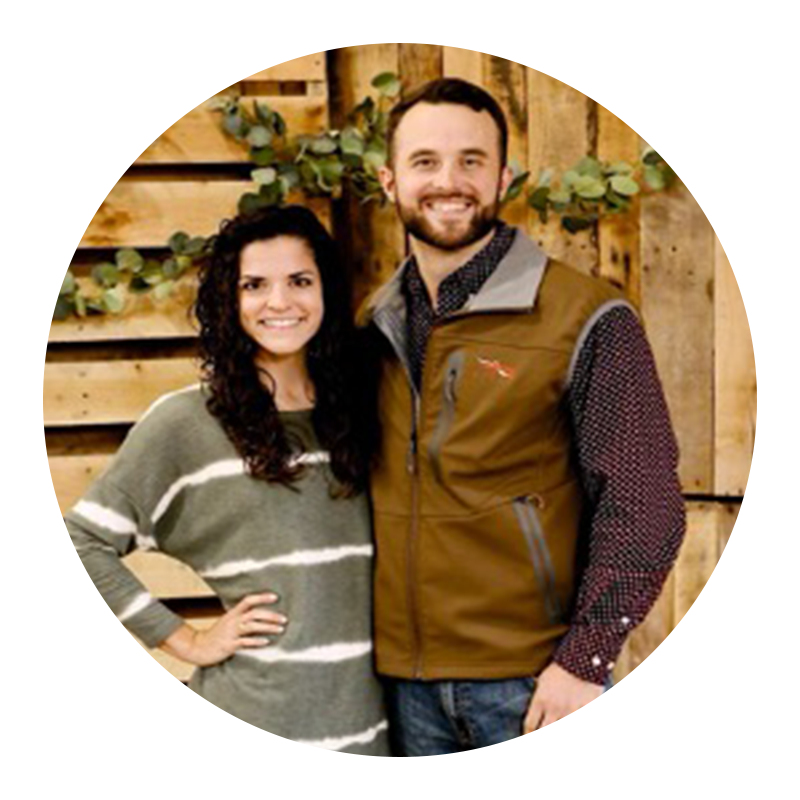 Dyllon Sanford
Henderson Deacon Nominee
Dyllon grew up in Orange, Texas, and later attended Texas A&M University where he met his wife, Bekah. After living in Midland and Junction, Dyllon and Bekah have made it back to East Texas and are loving Henderson. Dyllon is a PA at Henderson Family Medicine and Bekah is now a stay-at-home mom to their son, Turner. They visited Bethel Bible shortly after moving to Henderson and have found an amazing community there. They enjoy serving as worship leaders on Sunday mornings and Wednesday evenings and have loved being involved with the Life Group leadership team. In Dyllon's free time, you can find him working in the garden, playing his guitar, or hunting with his family.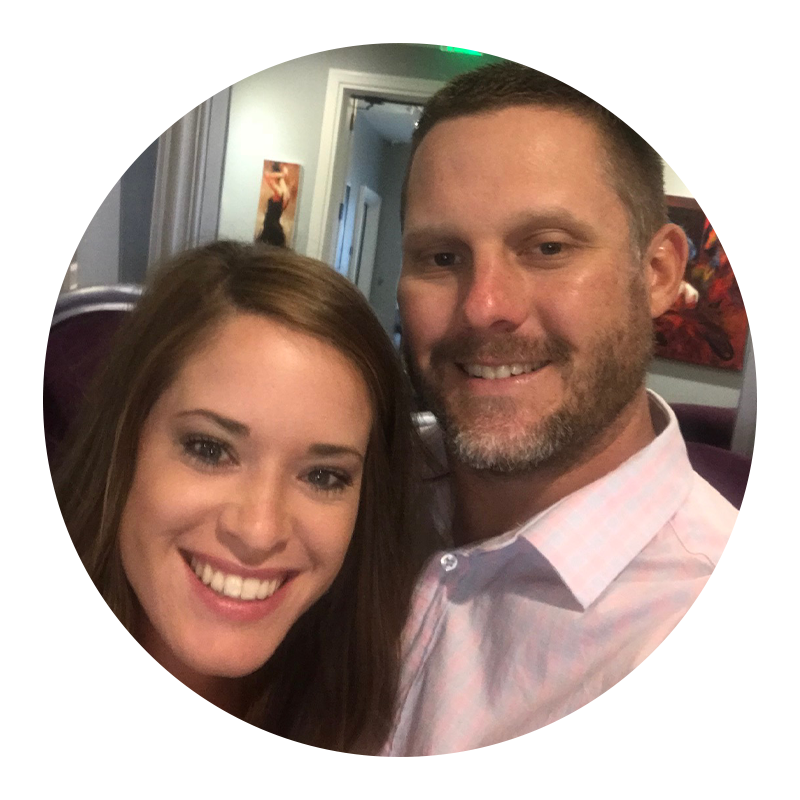 Corey Spoon*
Henderson Deacon Nominee
Corey and his wife Taylor have been married for over 10 years. They have two children, Graysen and Leighton. They have been at Bethel for almost a year. The Lord continues to teach him patience.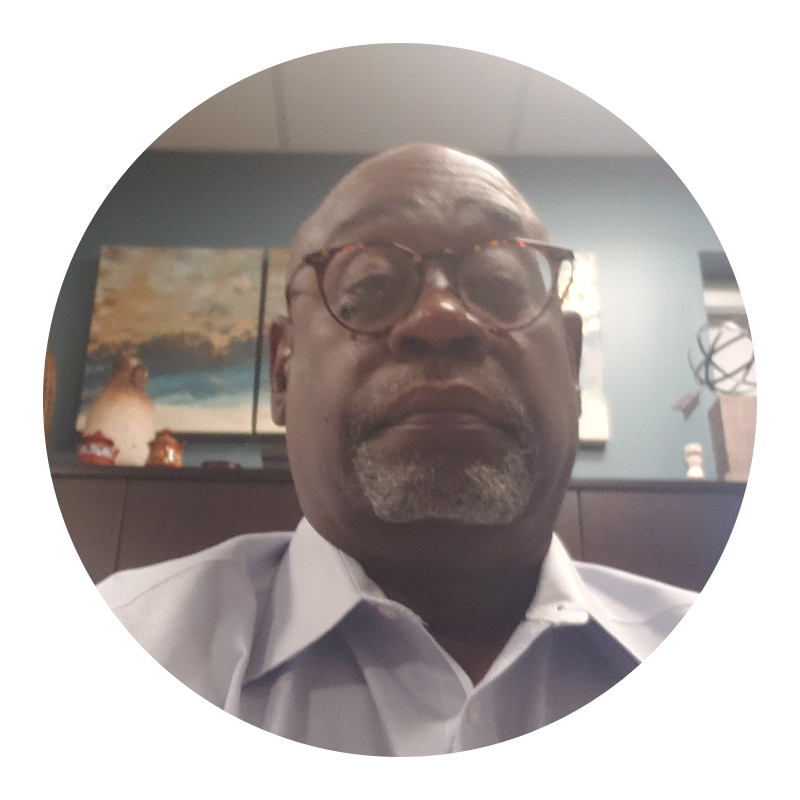 Jerry Fridie
Hope Deacon Nominee
Jerry grew up in Vivian, Louisiana, and graduated from Southside University in 1982. He has worked at Southside Bank in Tyler for the past 25 years as a Vice-President and Consumer Loan underwriter Manager. He and his wife, Kejuana have been married for over 30 years. They have one son and two granddaughters. He has been attending the Hope campus since its inception in February of 2019.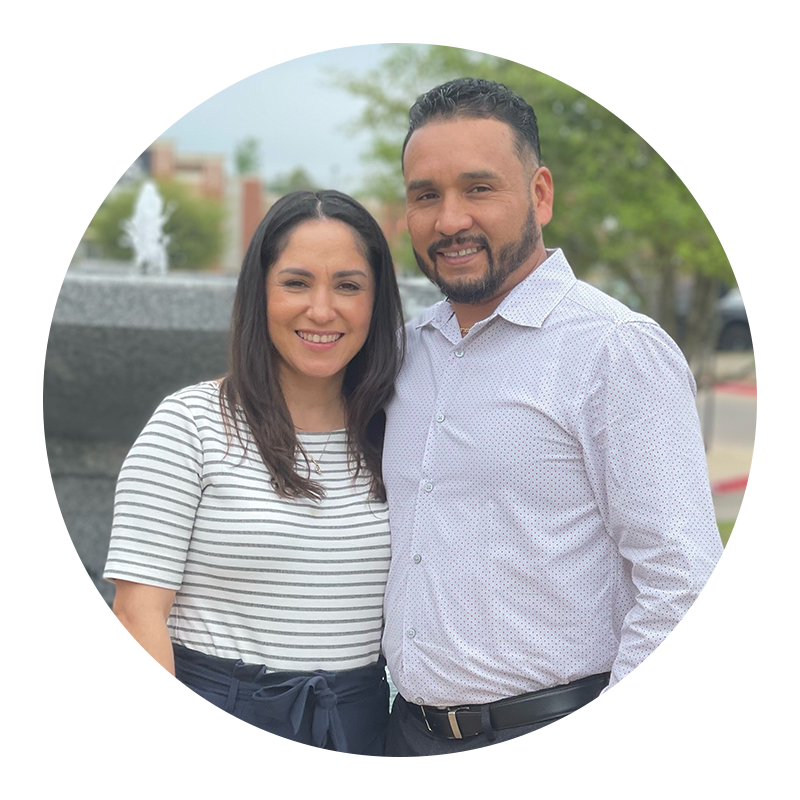 Lino Martinez
Hope Deacon Nominee
Lino Martinez was born in San Luis Potosi, Mexico, and immigrated to Tyler, Texas when he was four years old. He graduated from John Tyler High school in 1993 and enlisted in the United States Navy soon after. He served two Western Pacific deployments to the middle east and served one tour in Fallujah, Iraq with the Navy Seabees, Combat Engineers. He retired after 22 years of service while he was finishing his four-year cancer treatments for leukemia. Experiencing this affliction helped Lino to have a deeper understanding of God's mercies and comfort (2 Corinthians 1:3-6). Lino has served in youth, men, and prison ministry. He has a servant at heart for the Lord and enjoys sharing God's good news with everyone he meets. Lino has been married since 1995 years to his wife Peggy and has two daughters. They are humbled that God lead them to Bethel Hope and are excited to be a part of a multicultural, multi-generational community.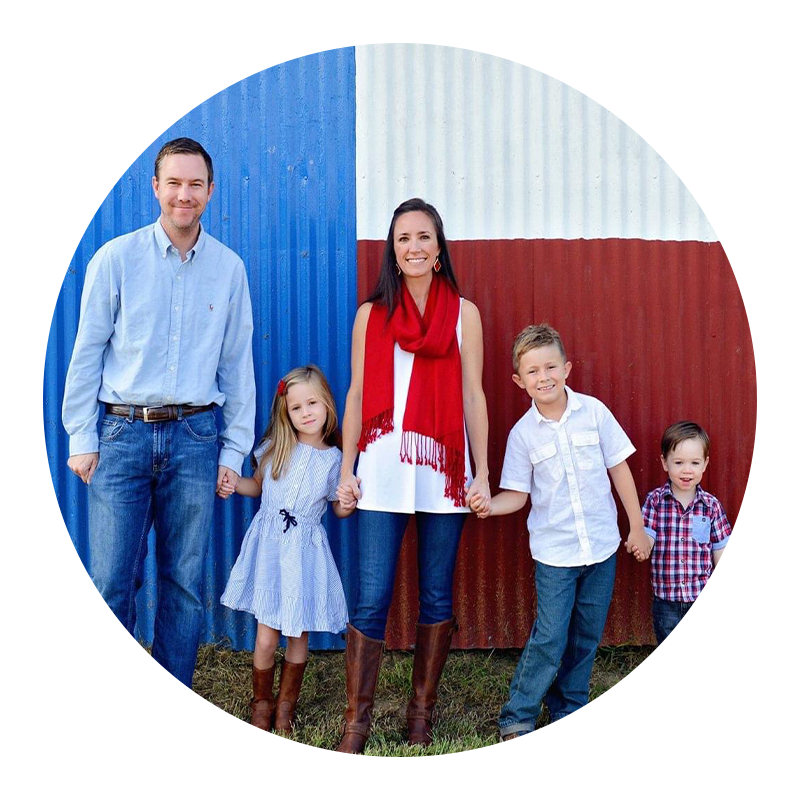 Taylor Heaton*
South Deacon Nominee
Taylor and his wife Olivia have been married for over 14 years. They have three children, Brandt, Emilie and Collin. Taylor is an attorney for Smith County. He has been a member at Bethel since 2008 and serves with the high school students in the South Student Ministry. He is blessed to serve in the student ministry and read through the Bible with the students on Sunday mornings. He is constantly learning from the students and treasures the relationships and connections made.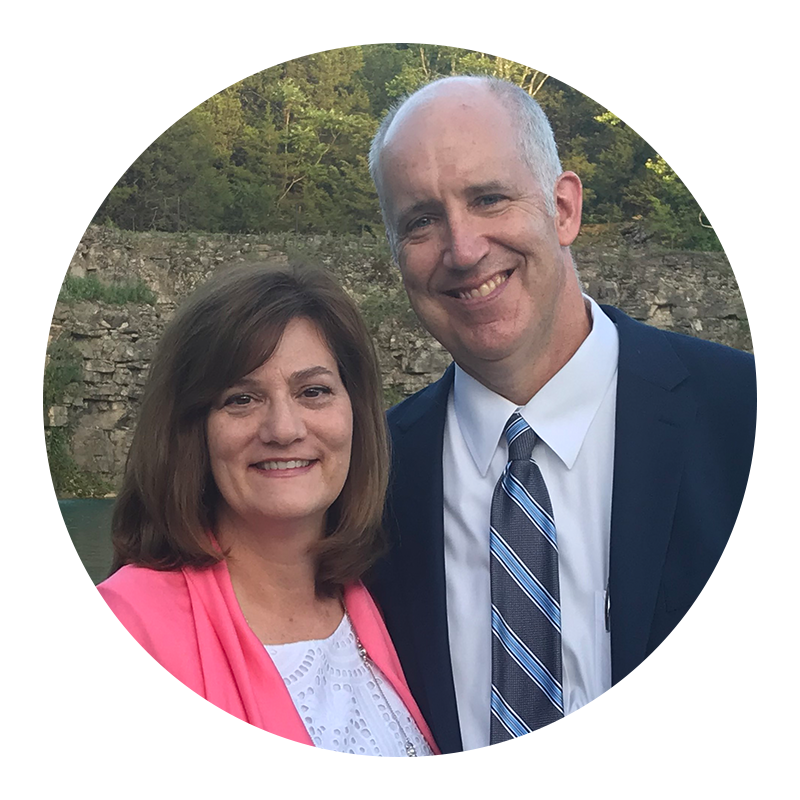 Andy Lehr*
South Deacon Nominee
Andy and his wife Allison have been married for over 30 years. They have three children: Lauren, Elise and Joseph. Andy and his family joined Bethel in February, 2018. This year has been a discipline in patience and striving to live contentedly. Learning to trust God in His sovereignty and goodness (and humbling himself in submitting to His providence) has been an ongoing process since trusting Christ as his Lord and Savior at age eight. However, with work challenges, COVID-19 disruptions and social turmoil, this year has particularly challenged Andy to assess where his deepest security lies. How good it is to know the Lord and have the comfort of His Word and fellowship of His church in these times!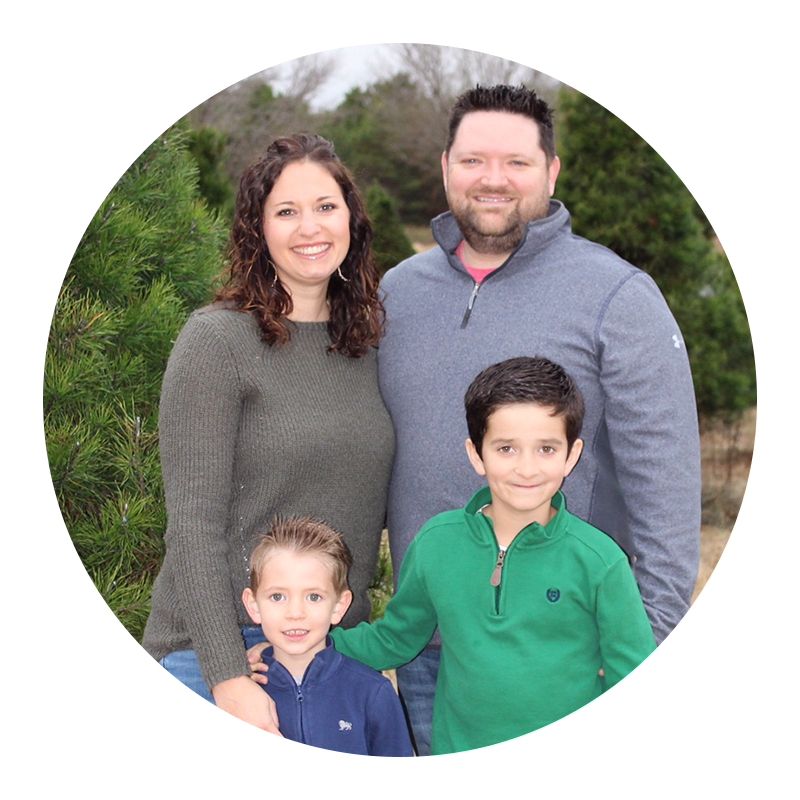 Jeremy Smith*
South Deacon Nominee
Jeremy was born and raised in Tyler, and met his beautiful wife, Moriah, in college at Texas A&M University. They were later married in August 2006. They have two wonderful boys, Caleb and Andrew. When given the chance, Jeremy enjoys traveling with his bride and hunting. He is an insurance agent and also the agency manager for Texas Farm Bureau Insurance. He and his family began attending Bethel in October 2016 and officially joined early in 2017. Jeremy is passionate about men challenging each other and helping one another in their walk with the Lord, marriage, and parenting. The Lord has been teaching him to be slow to speak and quick to listen. He's also been teaching him to be more compassionate and challenging him to do a better job of living out the great commandment. With everything going on in the world, he's felt God challenge him to care more about loving people than being right. Bethel has been a big part of the reason Jeremy and Moriah feel at home in Tyler, and they are excited to see and be a part of what God is doing at Bethel.
Whitehouse Campus Nominees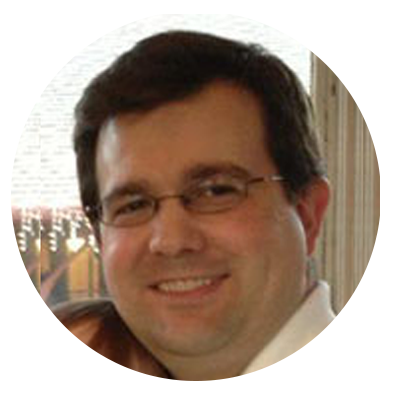 Clinton Carr*
Whitehouse Deacon Nominee
Clinton has been married to his lovely wife, Allison, since 2007. They have five wonderful children and have been a part of Bethel Whitehouse since the Fall of 2014. Clinton is humbled to serve as a deacon of Bethel Whitehouse and look forward to helping the people of the church and community.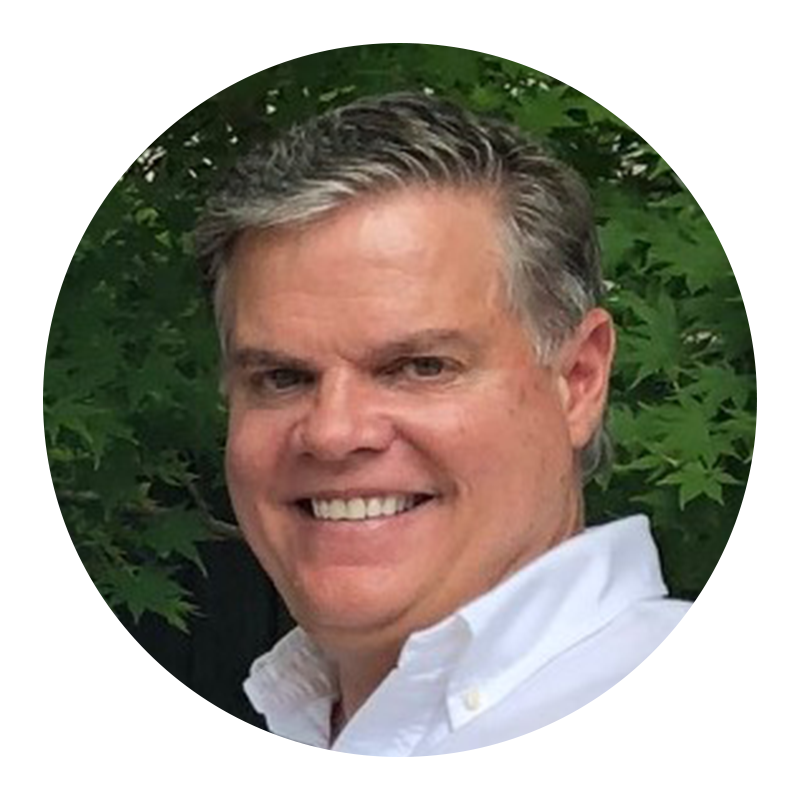 Scott Ellis
Whitehouse Deacon Nominee
Scott has been married to his wife, Lori, since 1998. They have two fantastic kids, Caroline and Reily. Scott and Lori work together at his law office in Tyler. Bethel has been their church home since 2008; first at the Bethel South campus and now at Bethel Whitehouse. He and Lori are thankful for the church family and Bible teaching at Bethel. Scott loves college football and will happily discuss it with you at anytime!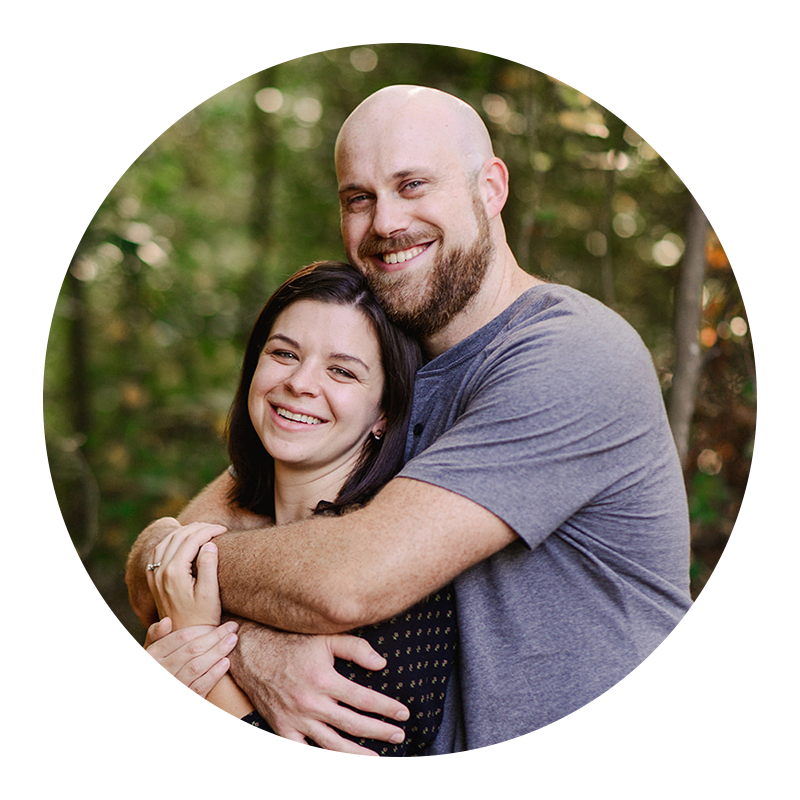 Matt McLain
Whitehouse Deacon Nominee
Matt grew up in East Texas and has been married to his amazing wife Brooke since 2011. They have three children: Hannah, Lily, and Simon. Matt and Brooke have been going to Bethel Whitehouse since 2019 and enjoy helping with the children's ministry. Matt looks forward to continuing to serve the church and the local community.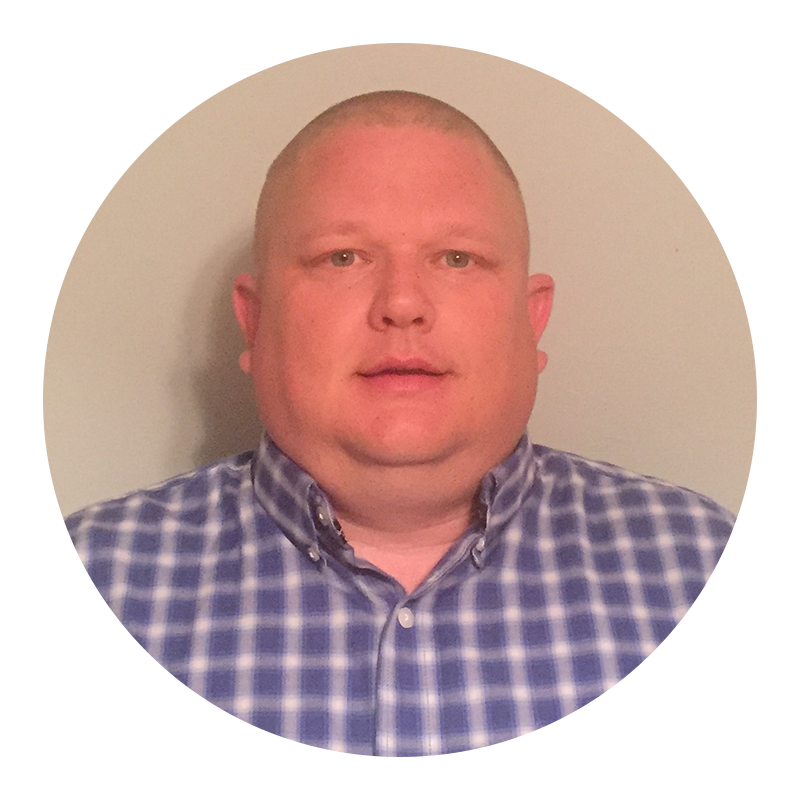 Scott Smith*
Whitehouse Deacon Nominee
Scott has been with his wife Donna since high school and married a few months after graduation. Scott and Donna have two beautiful girls that are currently in college. Scott enjoys fishing and spending time with nieces and nephews in his spare time. Bethel has been a big part of their family growing spiritually. Scott is involved and volunteers in different departments of the church. Scott has seen growth in his personal and spiritual life over the last few years. He is a firm believer in his faith and is excited to serve the Lord in any way He has planned.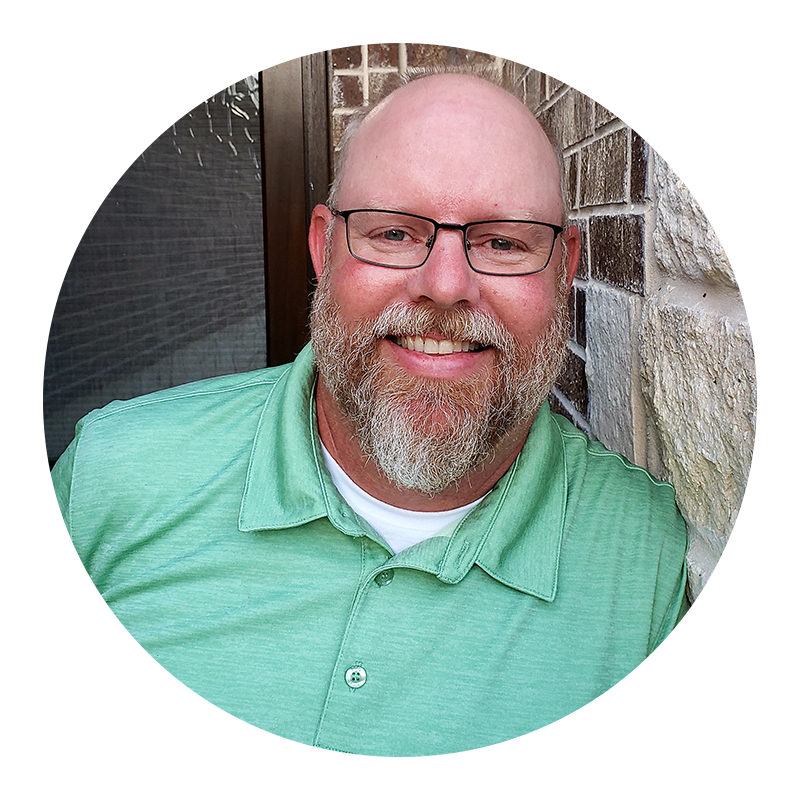 Ben Stovall*
Whitehouse Deacon Nominee
Ben grew up in East Texas and his family attended Bethel Bible church in the early days. He graduated from Whitehouse High School and then Texas Texas A&M University. Ben has been married to his wonderful wife Kristen since 2007, and is blessed to have two healthy, happy children. Avery is his beautiful, creative daughter, and Reid is his fun, energetic son. Ben and Kristen have been attending Bethel Whitehouse since 2017 and have enjoyed helping with the children's ministry. Being a part of the Bethel community has been an encouraging, meaningful experience for the whole family.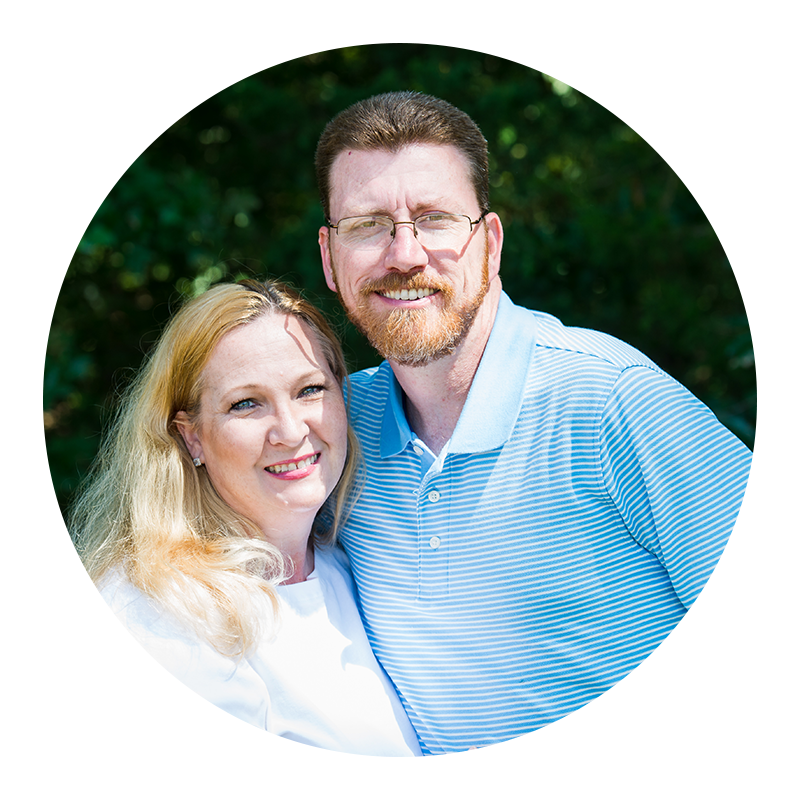 Ben Turney*
Whitehouse Deacon Nominee
Ben moved to Tyler in 1990 to be a part of the Apache Punch TJC drum line. He later met his wife Candi and they were married in 1995. Together they have three daughters, Sierra, Savannah, and Summer. Ben has worked in the mental health field for over 20 years. Ben and Candi visited Bethel Whitehouse and he noticed the praise team was missing the percussion part. He was able to become a part of the worship team ever since. Being a part of Bethel Whitehouse and their Life Group has helped Ben recognize the simplicity of the gospel and the omnipotence of God. He prays to be good stewards of time, talents and gifts.