S: Baptism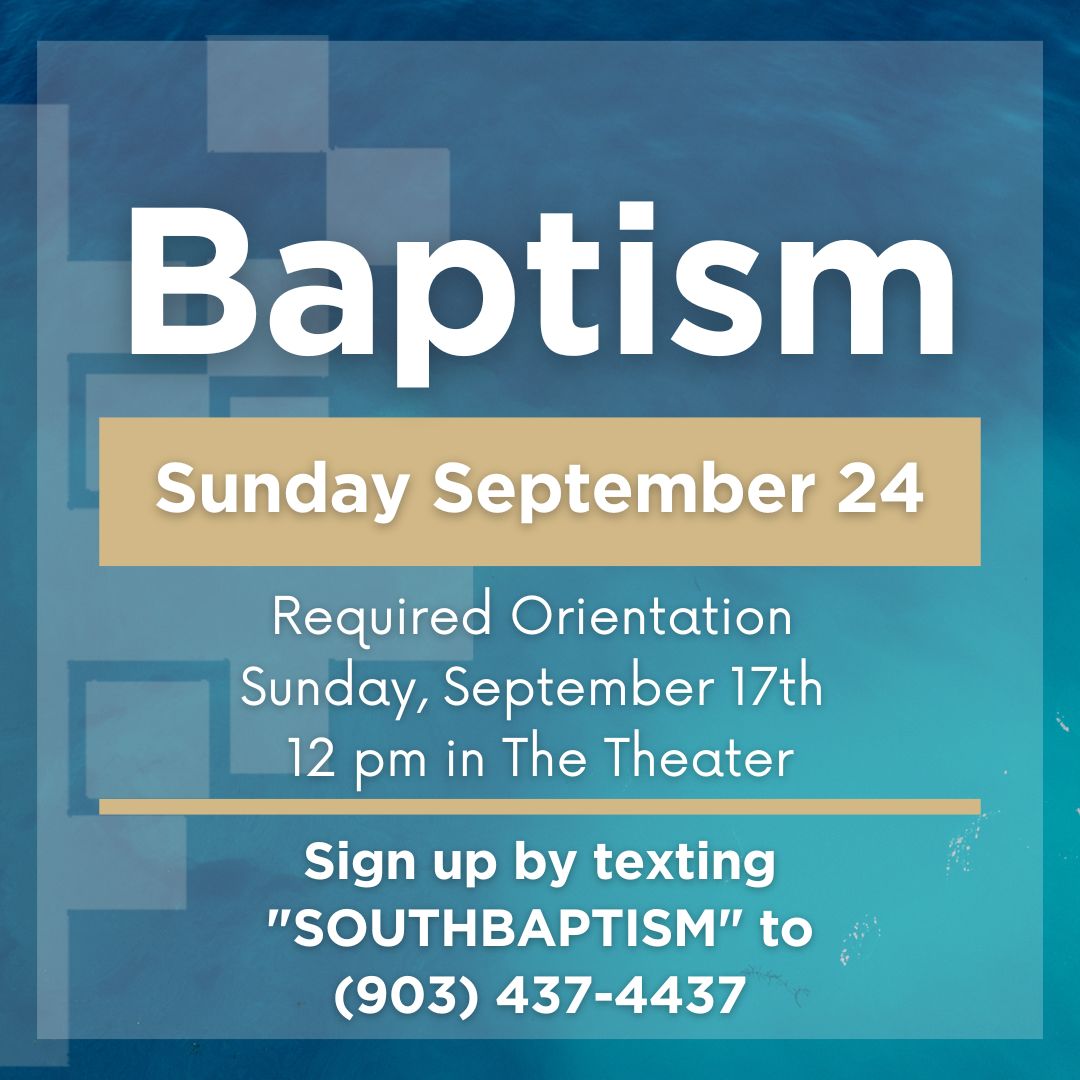 South Baptism | September 24th
Thank you for your desire to follow the Lord in obedience through baptism! Baptism will take place on Sunday, September 24th at the South Campus. We will also have a required Baptism Orientation on Sunday, Sept. 17th at 12 PM (lunch provided).
To register text "SOUTHBAPTISM" to (903) 437-4437 or CLICK HERE.
RSVP Deadline is Sept. 10th! If you have any questions, please email Chad Bradley at chad@bethelbible.com.