How You can Help locally during covid-19
There are many ways to help as the Holy Spirit leads and as we are sensitive to our physical circumstances.
Be wise: if you feel ill or have been exposed to anyone who has tested positive, please stay home.
Be model citizens and respect the advice of our government and health officials.
This is a chance for the church to be a beautiful picture of Christ and look outwards to help and love our community!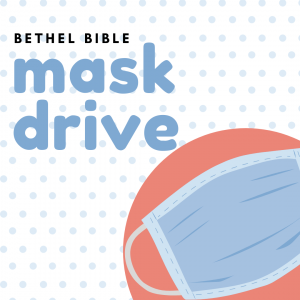 Bethel strives to be a community of believers that loves our neighbors well. In an effort to do this practically, we will be starting a mask collection!
If you have extra fabric/ elastic or a little extra time to make masks, please email Betsy Roe at elizabethcroe@gmail.com. As the masks come in, members will be able to pick them up and distribute to neighbors, medical clinics, mailmen, grocery store staff, etc. 
1. Love Your Neighbor Cards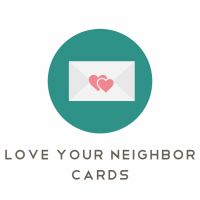 Below you can click the link to download printable cards you can give to your neighbors. On each card your neighbor can check-off ways they may need help during this time.
This is a great and tangible way to love on those around us! If you have children, encourage them to write a note to go with the card to your neighbor or draw a fun picture!
Click here to download a set of Love Your Neighbor Cards!
2. Bethel COVID Volunteer Team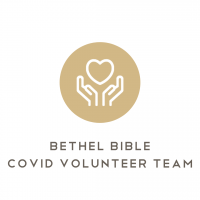 We have put together a sign up for those interested in serving our community. Service opportunities include:
Picking up groceries/medicine (and leaving on their doorstep)
A friendly phone call
Providing someone with urgent supplies
Helping run errands
Praying with someone on the phone
To sign up to serve, simply text the word "Serve" to (903) 437-4437 or click here.
3. The Mentoring Alliance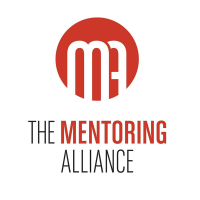 The Mentoring Alliance is coordinating with the East Texas Food Bank to provide meals to as many of the students from Tyler ISD who need them this week. The East Texas Food Bank needs healthy volunteers to pack and distribute lunches each day.
Teams of 10 or less assemble line fill the food boxes. If you want to volunteer please contact Suzette Farr at sfarr@thementoringalliance.com or call The Mentoring Alliance at (903) 593-9211.
4. Hiway 80 Rescue Mission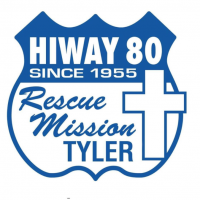 Hiway 80 Rescue Mission is working hard to care for our homeless community while maintaining the protocols necessary for stopping the spread of COVID-19.
Non-perishable food supplies, meat, produce, bottled water, individually wrapped snacks, hand soap and cleaning supplies are all needed.
Contact Elizabeth Murphy at elizabeth@siteint.com or (903) 245-2253 to schedule a time to deliver donated items or volunteer. Financial donations are also needed during this difficult time.
PATH exists to bridge the gap in our community between kind and generous people with abundant resources and our neighbors who are in need. Volunteering is a life-changing way to help! PATH serves 500 families a week. Between additional food purchases to stock the pantry and gift card distribution, they will need $7,500 per week for at least the next 4-6 weeks.
They also need volunteers to help with food distribution. Click here for more volunteer information.