Let us hold fast the confession of our hope without wavering, for He who promised is faithful. And let us consider how to stir up one another to love and good works, not neglecting to meet together, as is the habit of some, but encouraging one another, and all the more as you see the Day drawing near.
Hebrews 10:23-25 (ESV)
Downtown CAMPUS COVID-19 UPDATES
We love our church family and this community and are dedicated to being a part of the solution and ending the spread of this virus. You can stay up-to-date with any changes made specifically to the Downtown Campus by visiting this page.
Your pastors and staff are committed to shepherding our congregation and equipping you to be the hands and feet of Jesus in these uncertain times. The process may look different in the coming days but the goal is the same: helping our community know Christ and live for Him.
If you have any questions, please email us at web@bethelbible.com.
Summer camp 2020 UPDATE Updated May 5, 10:45 AM
Due to the recent activity with the Coronavirus and for the safety of the students, volunteers and camp staff, Student Life Camp and MIX Camp have decided to cancel this year's Summer Camp.
If you have any questions about camp, please email Casey Rivers at casey@bethelbible.com.

April 29 Update: Re-Opening and More
Though we aren't gathering in our church building, we can still worship together as a church family!
We will livestream our Sunday Worship service at 10 AM each Sunday until further notice. If you can't make it for the livestream, no worries, you will still be able to watch afterwards!
We will livestream our worship service via our Facebook Page using Facebook Live on Sunday at 10 AM. You do not have to have a Facebook account to watch! 
We will load each week's sermon below so you can watch even after Livestream has ended! We love to see you and and your family gathered to worship online! Make sure to tag us on Instagram and Facebook while you're watching the sermon!
We know many of our members have children who also enjoy being part of church every Sunday! We have created a Parent Resources Page with our current Sunday Morning curriculum where you can watch each week's lesson and download discussion questions to do as a family!
You can also text "Parent" to (903) 437-4437 to access this page on your phone.
As things continue to evolve or change with the Coronavirus, we know that affects you and how you connect with your campus family. Here are some ways we think will help you stay connected with each other and build community during this season!
Bethel Bible is gifting our members with a free 60 day subscription to Dwell.
Dwell allows you to explore scripture through playlists, stories, passages and plans! Click here to download today!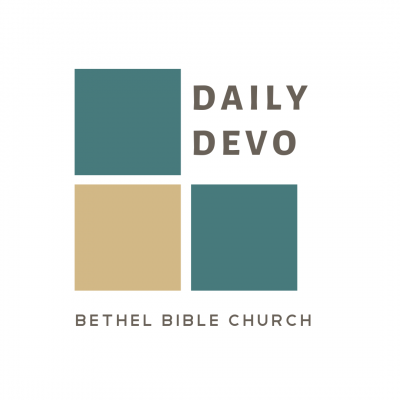 Join us for Daily Devo! You'll get to hear from each of our Campus Pastors throughout the week as they teach on Sunday's passage from Romans. We will post these videos on our Instagram and Facebook Page each morning at 9 AM.
Monday, Wednesday & Fridays at 9 AM
Every Monday, Wednesday and Friday at 9 AM will provide Downtown Campus content such as member interviews, how-to videos, counseling content and more! We will post to our social media pages as well as our Vimeo account! Stay tuned for links and more info!
We know our Bethel Students love gathering together so we will have a digital gathering for our students! Every Wednesday at 5 PM, we will gather online! We will provide a link to ZOOM to our Downtown Students so they can join online, catch up with each other and be encouraged.
Downtown Parents, we know how important it is for your children to still have the connectedness of being at church. Each Friday at 3 PM we will send out to all of our Downtown Parents a devotional that you can read/watch with your children! 
If you would like to make sure you are on the email list, please contact Ashley Borrero at ashley@bethelbible.com.
In the last few weeks, we have seen a tremendous change in our world. Many of you have built an amazing community here at Bethel Downtown, and we want to encourage you to continue meeting with one another. Though this may look different for the time being, we can still be part of the mission of Growing Communities.
If you would like to be part of one of our Life Groups, please contact Tyler Sullins at
tylersullins@gmail.com
.
Here are some helpful tips on how to take your Life Group Online!
Choose a "curriculum"

Talk about the sermon from Sunday
Or choose a book/verse in the Bible to discuss as a group
Outline for meeting online

Welcome everyone to the group! Build some buffer time for those who may be joining in late.
Icebreakers are great to kick off the meeting! Also, let people know the features such as the mute and unmute in your online meeting.
Share Prayer Requests: this a great time to pray with one another and share with each other.
End your time together with prayer.
Tech Tips for Online Life Group

Make sure you have enough light. Have the light in your house shining on your face and not behind you.
Select a quiet place in your house (avoid turning on the dishwasher or washer/dryer right before group time)
If you're using your laptop, make sure it is angled correctly. Use books to elevate your laptop
If you're leading the meeting, make sure to log in to your meeting software ahead of time. Knowing how to adjust your mic/camera will save you from awkward pauses and it helps out your group members as well!
This is a great time to continue building your community, invite others to join your Life Group and encourage one another in this season!
As we've seen in the last few weeks, COVID-19 is affecting our world and our community here in Tyler. We desire to be a people who are seen by the hope we have in Christ and how we serve those around us especially in times of need. Below you will find resources you and your family can do together or individually to help love on those who are in need.
Bethel COVID Volunteer Team
We have put together a sign up for those interested in serving our community. Service opportunities include:
Picking up groceries/medicine (and leaving on their doorstep)
A friendly phone call
Providing someone with urgent supplies
Helping run errands
Praying with someone on the phone
To sign up to serve, simply text the word "Serve" to (903) 437-4437 or click here.
Below you can click the link to download printable cards you can give to your neighbors. On each card your neighbor can check-off ways they may need help during this time.
This is a great and tangible way to love on those around us! If you have children, encourage them to write a note to go with the card to your neighbor or draw a fun picture!
Click here to download a set of Love Your Neighbor Cards!
If you or someone you know has been affected by COVID-19, we would love to help the best way we can. We created a sign up for those who may be in need during this time.
We know it is hard to leave your house for daily routines like picking up groceries, medicine, or you need help with a chore or errand. We also know that it gets lonely or you need prayer so we created this sign up to help you!
Simply text "Support" to (903) 437-4437 or click here and fill out the form so we know how best to help you. Questions? Email us at web@bethelbible.com. 
We count it a joy to pray for those in our congregation and community. If you need prayer, you can submit a prayer request by texting "Prayer" to (903) 437-4437 or by clicking here.